When asked where you were on 9-11, your answer will be ready on the tip of your tongue. The memory, no doubt, still swims in your mind, pulsing and stubbornly vivid. But what if you're asked where God was on the day the Twin Towers fell? Where was goodness? Where was peace? Where was he on the battlegrounds of the world wars, or in the concentration camps of 70 years ago? Is he there in the ghettos that line the dirt roads of Third World countries, or in the home of an abused child? Few know the answers to these questions. The concept of God, of a Higher Power – a symbol of eternal peace, happiness, and fulfillment – contrasts so strikingly with the broken world in which we live in that it's becoming a terrible challenge to keep faith in our grasp. For many, the idea of having faith seems pointless if you're serving a faceless God, a God who never seems to appear when he's needed most. Confronted by the differing faces of religion, many become overwhelmed and surrender to the seemingly Read more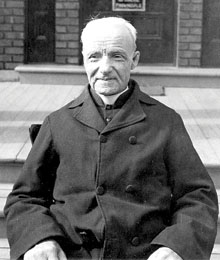 The Catholic Church has become a punchline. People hear 'priest' and they interpret 'pedophile.' Through scandals of corruption and an estimated worth of somewhere between one and two billion dollars, the Vatican is despised by many, including a lot of Catholics.
It is time to get creative and dig a little deeper for the truth that can supposedly set us free. Jesus said in John 8:31 and 32 that, "If you hold to my teaching, you are really my disciples. Then you will know the truth, and the truth will set you free."
Is the Vatican really holding God's teachings? Are the priests acting like true disciples? Maybe not, but there are still role models scattered throughout Catholicism that can teach us universal maxims that can help us discover true happiness. Read more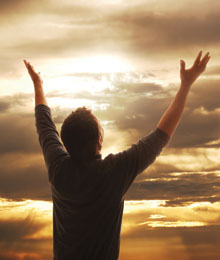 If you're having a rough day, chances are, you're anxious. And it's no wonder. Living in today's fast-paced world can fill the mind with restless thoughts. It's an issue that ultimately boils down to one question: How do I deal with my stress? If you tour the streets of London, England, a simple solution might drive by. As part of a new awareness campaign, public transit buses now flaunt an advertisement professing, "There's probably no God. Now stop worrying and enjoy your life." Read more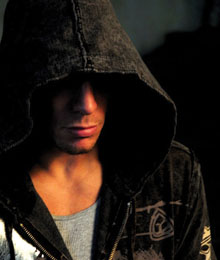 If you're not already enrolled in a fitness program or don't have an established mantra of how to love your life, City Life magazine kicks up its gears to show you what you need to do and where to go. Leading the game is UFC legend Georges St-Pierre.
The sculpted body and chiselled mind of this Canadian-born fighter is the embodiment of fight over flight, proving that success tastes so much sweeter when you've had to work hard to achieve it.
Whether it's an exciting outdoor boot camp or a lesson to be learned from Buddha, your summer will start to move once you engage all your senses in a lifestyle change that will transform your very essence.
Gurus of the body, masters of the mind, and experts of the soul, their secret tips to health are revealed for your awakening. Read more