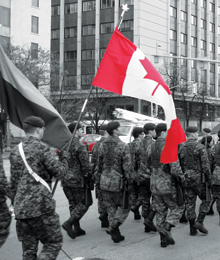 Improvised explosive devices (IEDs) have been the largest threat to our Canadian Forces and have accounted for a large proportion of the deaths of many a brave soldier.  This is often a reality that the mothers and fathers, sisters and brothers, sons and daughters of the Canadian Armed Forces grapple with every day, and why our support – both at home and afar – is, and will always be, of the utmost importance.
"In any conflict, it's all about measures versus countermeasures," explains Michael Martin, president of Valley Associates Group, one of Canada's largest independently owned provider of equipment to the Canadian military. "There was a certain level of threat when the Canadian Forces went into Afghanistan. They went in with a certain level of protection, and the insurgents – the Taliban – learned how to defeat that level of protection. They upped their game Read more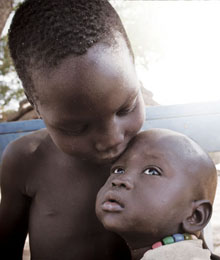 It's the season of giving, not the season of guilt. While the Santa you see at the busy intersection might actually be a Grinch in red velour clothing, that's usually not the case. Then again, what's one or two dollars? When it comes to more serious donations, it might be a good idea for us to clear the air about where your charitable donations are going. The following organizations get our nod of approval.
FH CANADA
Of all major charities, FH Canada has one of the lowest rates of revenue funds allocated to administrative fees. One of the quotes it stands by is, "Managing poverty is big business, eradicating it is revolutionary." As Clarissa Youssef, director of communications for FH Canada, explains, "FH Canada is committed to upholding the highest standards of financial integrity and stewardship." For every dollar donated to FH Canada, $0.88 is spent on Read more
The Girl Who Kicked The Hornet's Nest
By Stieg Larsson
Wrapping up Stieg Larsson's Millennium Trilogy, The Girl Who Kicked The Hornet's Nest saves the best for last in this electrifying finale.  An international bestseller, this series constantly keeps readers off balance with unexpected twists and revelations, as Lisbeth Salander plots her revenge against the corrupt government that almost demolished her life. Read more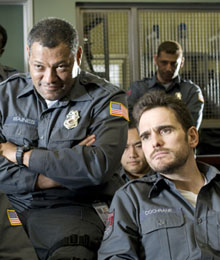 Give someone the gift of an evening catching flicks.
1. Armored
Dec. 4th, 2009 | Director: Nimród Antal
A new guard at an armoured truck company is forced by his co-workers to steal a truck that contains $42 million. He gets a run for his money when the plan leads to a possible deadly outcome. Read more