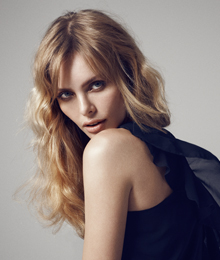 From cosy pillows to unique accents for your home and wardrobe, enjoy life's simple pleasures this year. Comfort, style and class are key.
1. SULTRY STYLE
Spruce up your current style. IC Companys brings forth a selection of fashion-forward brands to cherish. www.iccompanys.com
2. BLUSH PLUSH
Lipstick-red, and oh-so-cuddly, the perfect pillow from Pier 1 cushions your head after a long day. www.pier1.com
3. SECRET GARDEN
Inspired by crystal tear catchers from 19th century Europe, this richly scented floral garden scent will have your pulse Read more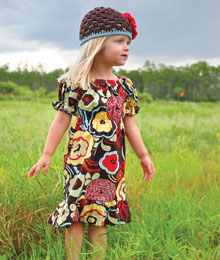 Help your little ones show off their individuality, creativity and style with some items they'll enjoy using just as much as you'll enjoy finding them here.
1. This John Deere fabric crayon roll will help prevent your kids' crayons from getting broken or lost. www.etsy.com
2. Get your little girl ready for a play date or outing with mommy and daddy by putting her in this cute peasant dress. www.etsy.com
3. Bring the beauty of the outdoors in with this cherry blossom tree wall sticker decal art that is colour customizable. www.etsy.com
4. Help your young ones get used to telling time with these cool, artistic timepieces wrapped around their little wrists. Read more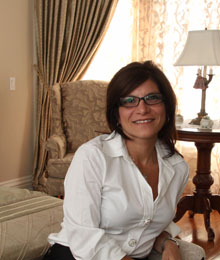 Windows that speak for themselves.
With each stitch and sew, perfection is at its best in the hands of Anna Maria. As a skilled seamstress and accomplished designer, Anna Maria applies her love of fashion to dress your home in haute couture designs. "Drapery brings elegance and style to a space. Essentially, window dressings complete a room while establishing its ambience," says Anna Maria.
With years of experience under her belt, Anna Maria delivers luxurious and unique window designs that work harmoniously with her clients' lifestyles. As a graduate of Toronto's George Brown College's Creative Fashion Design program, Anna Maria infuses refined style and sartorial elegance into all of her work. "My love of fashion carries over to my drapery – it's a Read more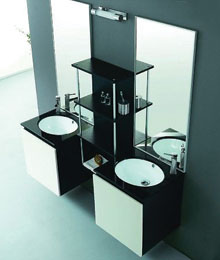 Your home's décor should be a reflection of your individual style and personality.
At Gracia Bath Kitchen Interiors, an expert staff and a comprehensive collection of designer products will achieve the look you've been craving. Whether you dream of an elegant Victorian finish or a modern vibe, Gracia has everything you need. "The two most renovated rooms in the average household are the kitchen and bathroom," says owner David Tong. "Revamping these rooms can really change the look of your home and even increase its value."
Offering contemporary European bathroom and kitchen fixtures, from quality bath and massage tubs, steam units, glass shower columns, to toilets, vanities, sinks and faucets,  Gracia uses its unparalleled experience and expertise to Read more
A great hairstyle can transform your look from drab to fab! Let the professionals at Salon Massimo take your look to new heights – with their extensive knowledge of hair therapy and aesthetics. Walk in for a consultation to discover owner Massimo Puntillo's thrilling cutting-edge techniques. "I have a great staff. Without them it would be impossible to achieve the level of success I have earned in my 21 years as a hairstylist," says Puntillo. Constantly updating themselves, the stylists at Salon Massimo go to great lengths to ensure each haircut, colour and style is a work of art by travelling the globe to partake in seminars and workshops taught by world-renowned hair professionals.
"Great hair starts with a great cut and if you don't know how to use your tools, no amount of styling will fix a bad haircut," says Puntillo, who suggests using the Schwarzkopf line for the airbrushed touch your tresses crave.  Salon Massimo also maximizes your beauty with its on-site aesthetician, who will pamper you with dazzling manicures, pedicures and soothing facials. www.salonmassimo.com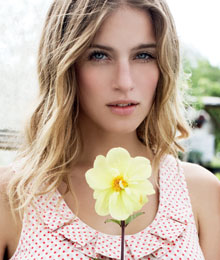 For all true fashionistas, great style is something that can't be compromised. But in today's shaking economy, price can play a major factor when deciding what items we should spend our hard-earned cash on. There is no need to cut back, just choose wisely while you're perusing trendy boutiques. You can still look like a million dollars and avoid committing a fashion faux pas by sticking to a budget. Just follow these simple tips and you will be on your way to looking fabulous for a fraction of the cost. Read more