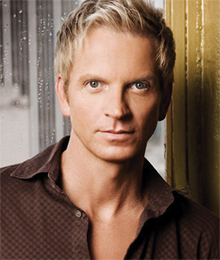 Known for elaborate beading and Swarovski-encrusted gowns, Tony Bowls continues to create dresses that turn girly girls and lovely ladies into stars. He opts for feminine designs that play with beautiful colours and flattering silhouettes.
American Idol runner-up Lauren Alaina wore his designs on the show, proving that he continues to flawlessly create for the young female consumer. This summer, Bowls will be launching his first shoe and accessory line. Looking towards celebrities like Lady Gaga and Twilight's Ashley Greene for style inspiration, Bowls has set out to create fashion-forward pieces. "It's like a whole new generation of young social customers out there," says Bowls. "They make it challenging, which is why I love it." Read more
Toronto was buzzing with designers, journalists and fashionistas for LG Fashion Week in October. Several prominent designers included Rachel Mara, Brandon R. Dwyer and Evan Biddell. CitylifeTV.ca host Madeline Stephenson scooped several of the top designers at the prestigious event.
One of those talented designers is Canada's own Wesley Badanjak. Using his alchemic abilities, Badanjak melds classic essentials of women's wear with the natural colour of the elements, producing his stunning 2011 spring/summer line, Elemental. "I was trying to take basic elements of the wardrobe and modernize them and infusing them with this theme and this colour story," comments Badanjak.
Also making a splash is Vancouver native and world-renowned designer Angela Chen. Inspired by the film Read more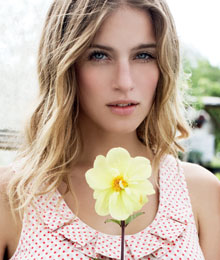 For all true fashionistas, great style is something that can't be compromised. But in today's shaking economy, price can play a major factor when deciding what items we should spend our hard-earned cash on. There is no need to cut back, just choose wisely while you're perusing trendy boutiques. You can still look like a million dollars and avoid committing a fashion faux pas by sticking to a budget. Just follow these simple tips and you will be on your way to looking fabulous for a fraction of the cost. Read more