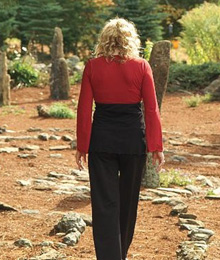 Seven years ago I watched an Oprah Winfrey interview with David Bach, bestselling author of Smart Women Finish Rich. He was a top financial advisor on Wall Street and described how his stress-ridden life had become divided into "15-minute units". One morning he arrived at the office, looked at his calendar and found he had one 'unit' unfilled. He went into a mild form of a panic attack. This, followed by a big 'ah hah' moment, changed his perspective of life and his destiny forever.
It is very easy for most of us to fill up every 'unit' of our day with work, commitments, emails, and now, for many, frenetic text messaging. But when and if we finally get a little break, we immediately look to fill up that space and find something else to occupy our mind.
Read more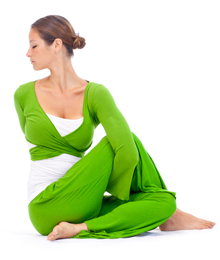 What is it about yoga that appeals to many people from a variety of backgrounds, ages  and lifestyles?  These days, yoga is as popular as any type of physical activity, such as running, spinning, weight training and boot camp. As such, yoga's popularity is a result of a feeling one is left with at the end of a class.  Like all good physical activity, one experiences freedom from stress as endorphins release to create a feeling of ease and relaxation; however, yoga also strives to bring peace and tranquility. Through a combination of poses, breathing and meditation, yoga teaches us how to access the peace and joy that at times is buried deep. Yoga not only provides a fantastic physical workout, but also delves deeper into the mind and spirit by promoting a union of these three elements. In Sanskrit, yoga means to yoke or unify; therefore the objective of yoga is to bring harmony and balance to the mind, body and spirit. Read more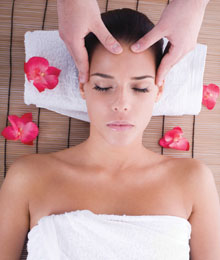 With summer in full swing, it's time to gear up for a season of sun-soaked days and fun-filled nights. But as your social calendar begins to overflow with garden parties, swanky soirees and exotic beach getaways, will you be looking your best?
Turn to Crystal Water Salon and Spa to help you uncover a slimmer, firmer, younger-looking you without the pain of surgery, the fuss of a fitness regime or the deprivation of a strict diet.
"Your appearance is the single most important accessory you'll ever have," says Tina Lombardi, who co-owns the salon and medical spa with her mother, Loretta Lombardi. "If you don't look good, you won't feel good." Read more