A room filled with luxurious seating, marbled floors and contemporary lighting creates the feel of walking into an elegant hotel. At Nails @Anthony's, a mini getaway unravels for those that sink into its sumptuous chairs for spa treatments. Dazzling aromas alert your senses to natural ingredients like lemon, pomegranate, tangerine, chocolate and lavender. While the scents transport you to a tropical island, the atmosphere will bring you to the Hollywood Hills with décor inspired by the glamorous Marilyn Monroe.
Twenty years in the business produces professionals who not only know the industry, but are familiar with the needs
of their clientele. "We are educated and we know what we're doing," says Anthony Nguyen, owner of the Woodbridge spa. Professionalism, unique homemade spa recipes and dedication to cleanliness are hallmarks of the nail boutique, Read more

Friends and family mingled at the new Hair Addicts Salon, while enjoying delicacies, music and cocktails. The new salon's 'do' at 9000 Weston Rd., Unit 6 has transformed into a more modernized and upbeat Read more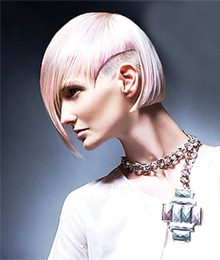 Some of the best businesses begin in the daydreams of passionate people who are crazy about their craft. After years of diligent work, esthetician Claudia Bruno took her heart's desires and opened up Salon Shyne by Claudia's Esthetics in the centre of Vaughan. "I've been in the business for 12 years," beams Claudia. "I set goals for myself and now I have Salon Shyne by Claudia's Esthetics."
Claudia's aspirations became a reality in early June of this year when she proudly cut the ribbon for her full-service salon that has been successfully catering to the needs of the community. Claudia aimed to establish a place that reached outside the realms of your typical hairdresser or esthetics bar. Understanding that her clients' lives are busy enough as it is, she created a place where people can get pampered. Offering a wide range of hair and esthetic services, customers don't have to waste time and money Read more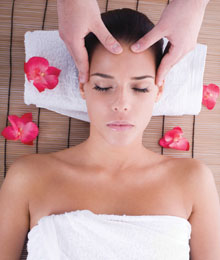 With summer in full swing, it's time to gear up for a season of sun-soaked days and fun-filled nights. But as your social calendar begins to overflow with garden parties, swanky soirees and exotic beach getaways, will you be looking your best?
Turn to Crystal Water Salon and Spa to help you uncover a slimmer, firmer, younger-looking you without the pain of surgery, the fuss of a fitness regime or the deprivation of a strict diet.
"Your appearance is the single most important accessory you'll ever have," says Tina Lombardi, who co-owns the salon and medical spa with her mother, Loretta Lombardi. "If you don't look good, you won't feel good." Read more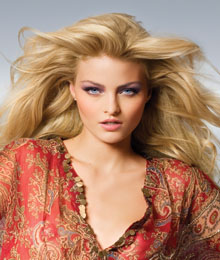 One of the City's Top Stylists — You don't have to be in Hollywood to look like a celebrity, because David Grossi and his creative team of hairstylists at L.A Hair Design can give you the glamorous look you've always dreamt of.
From elegant up-dos to funky trendsetting styles, L.A Hair Design holds no boundaries when it comes to creating the perfect look. "Anything I can see with my eyes I can do with my hands," says Grossi. Attracting clients with his masterworks, Grossi has many industry awards under his belt, including first place in the Goldwell Colour and Cut Competition. He is also proud to have dressed the first runner-up of Miss Teen Toronto with a spectacular hairstyle and professional makeup. By way of a booming business, there is no stopping this hairstyle maverick. Read more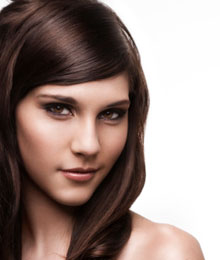 One of the City's Top Stylists — Ever since Salon E'vvero opened its doors five years ago, it has brought vibrant and friendly service in a modern and youthful atmosphere. Having culled over 20 years of experience, owner Maria Triumbari guides her clients with hair-saving tips and lavish styles. "Consult someone first before you go out on a whim," she advises. "Don't ever colour your own hair – I think that is the biggest mistake women make." So what does Triumbari recommend when it comes to keeping your hair manageable and oh-so-soft? "Moroccan oil is my best-kept secret to luscious, healthy hair," she reveals.
Surrounding herself with a talented and energetic team, Triumbari ensures that each member stays on top of the latest trends of the hairstyling world by attending seminars and Read more
One of the City's Top Stylists — Taking pride in your look means using the ideal product and the right stylist. When it comes to your hair, Sassoon brings you the crème de la crème – the new Blithe collection. Whether visiting Toronto's Vidal Sassoon Salon, or some of these other hairstyling hotspots, you're guaranteed a product that combines intricate blends of dazzling colour. Vidal Sassoon Salon, 37 Avenue Rd, Toronto ON M5R 2G3, (416) 920-1333