Human beings are fascinating. It's too bad that most of the general population doesn't agree. I know this because over the past 15 years I've spoken to over one million people. During that time, I've noticed that we've become a species that has literally stopped asking each other good questions. I have observed this at networking functions, fundraisers, parties, and even in line at Tim Hortons.
I'm not trying to brag, but I have a pretty cool job. I produce musicals, write books, host radio shows, shoot videos, get interviewed on TV and help big Canadian companies reach new levels of success. When someone asks what I do for a living, I obviously don't give them the entire list, and instead default to one thing by saying, "I'm a professional speaker." Quite often, the person will not dig deeper and will say something like, "Wow, that sounds like fun. And do you live in Toronto?" I kid you not when I say that at least 99 per cent Read more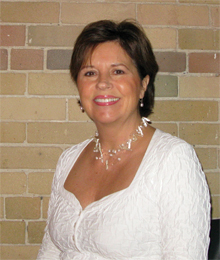 Within the raw brick walls of a historic Queen Street East building exists a colourful collage of refined women who are laying the foundations for the future. Verity Club is the realization of one business veteran's vision of a forward-thinking female community. With a direct aim of addressing the dismally small number of women in senior management positions, Mary Aitken founded a social environment that forges female friendships and business relationships.
Aitken's storied past helped pave the way for Verity. As a former top-tier investment analyst and successful entrepreneur, Aitken often found herself at all-male roundtables. "Most of the industries that I'd been involved in were male-dominated, especially at the senior level, and I thought 'this is just wrong,'" she says. Aitken was aware that companies in which women held senior positions Read more
A stepping-stone for young adults who lack the ambition and determination to advance their careers, this event, held on Aug. 16, 2009, offered mentorship programs and encouraged leadership skills. Read more