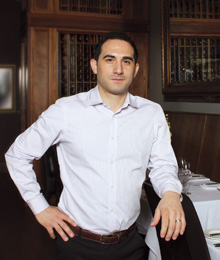 Nothing caps off a long week like a decadent evening out at a first-class restaurant. But what really makes a great dining experience? Is it the mouth-watering cuisine? The relaxing and welcoming atmosphere? The exceptional service from a maître d' who inspects each plate before it's served? Or a seemingly endless wine list with world-class vintages from top vineyards? At Vinsanto Ristorante, each of these things is an integral part of the whole package.
Much like the delectable baked oyster mushrooms from its popular antipasto Funghi di Bosco, this is just the start of the Vinsanto Ristorante experience. "My motto is passion, ambience and decadence," says John Di Vittorio, owner of Vinsanto Ristorante. "That's what I've strived for from Day 1." It's this uncompromising dedication to the perfect dining experience that has Read more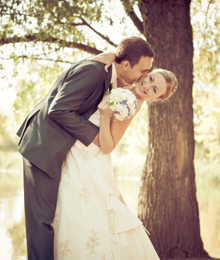 Dizennio Floral
For a floral arrangement with that perfect touch of beauty and elegance, just follow the sweet scent of budding delights to Dizennio Floral. With a specialty for weddings, Dizennio's artistically crafted arrangements are the pinnacle of bouquet building and provide the perfect accent to any bridal affair. Using only the freshest flowers, Dizennio's extensive selection is also ideal for holidays, special occasions and corporate functions. Read more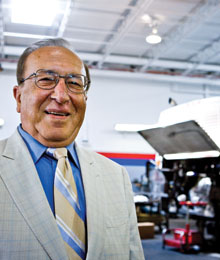 For a man who has successfully conquered the competitive industry of transportation, Vahe "Cy" Tokmakjian emanates bashful charm. He's dressed in a light-coloured suit and dress shirt of a royal blue. Sipping on his morning coffee, Cy's face is never without smile or nostalgic expression, as he delves into the storied past of his domestic and international conglomeration, Tokmakjian Group, a prodigy in the transportation business.
Headquartered in Ontario's industrial community of Concord, Tokmakjian Group was conceived from childhood dreams and born via skilled experience. During a time when deals were sealed with a handshake, Cy set out solo at 29, unbeknown to what the future had in store for him. "I remember shaking hands with Tony DeGasperis, when we were both small businessmen beginning our journeys," Cy, 69, reflects. Read more