While working at a bustling salon in Toronto in the late '90s, Lenny Ferri met makeup artist Sabrina, who shared the same vision to bring that downtown verve to the city of Vaughan. Not only were they cutting their wedding cake a few years later, they were also cutting the ribbon at the grand opening of their new venture, appropriately named Salon Verve.
The newlyweds knew they were taking a big risk by leaving the security of a consistent influx of clients. According to Industry Canada, only 51 per cent of small businesses survive for five years, meaning all entrepreneurs are rolling a two-sided dice when deciding to begin a new business. Salon Verve is proud to be celebrating its 10th anniversary this year, and with an average of 100 clients per day, Ferri considers their company one of the lucky ones. "Sometimes we pinch ourselves." Read more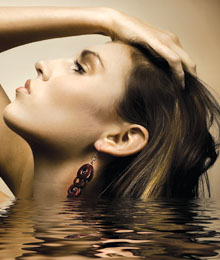 In the historic town of Kleinburg rests a rejuvenating venue where innovative treatments boost self-esteem and overall appearance.
As its name suggests, NuAge Med Spa provides its clients with advanced professional services that boast new technologies and procedures in skin care and beauty while delivering the highest level of results. NuAge Med Spa gives visitors the chance to enhance and improve everything from their face, nails, hair and body with procedures like Botox, as well as laser skin treatments to remove fine lines, age spots, sun damage and spider veins.
"I carry only the best products and offer the most-wanted services in the beauty industry," says Teresa Kavanagh, owner and experienced esthetician of NuAge Med Spa. Kavanagh, who decided to start a new career in the beauty industry with the Read more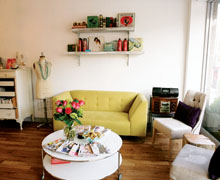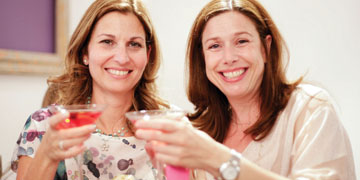 On Aug. 31, 2010, an evening of delicious cupcakes, colourful cocktails and music drew in a crowd of loyal clients, members of the media, and friends and family to celebrate the grand opening of Voulez Read more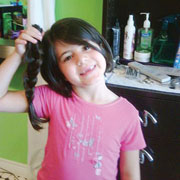 It is a crisis for adults when they suddenly begin to go bald, so imagine the stress on a child who has lost their hair because of a medical condition. The Angel Hair Foundation is a private, non-profit corporation that reaches out to kids in Oregon, Ont. who have lost their hair due to medical illness, and provides them with funding to purchase hair. Young Vaughan resident Noemi Zingone decided to selflessly chop off her silky long hair in order to donate to this wonderful cause. Read more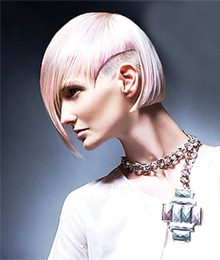 Some of the best businesses begin in the daydreams of passionate people who are crazy about their craft. After years of diligent work, esthetician Claudia Bruno took her heart's desires and opened up Salon Shyne by Claudia's Esthetics in the centre of Vaughan. "I've been in the business for 12 years," beams Claudia. "I set goals for myself and now I have Salon Shyne by Claudia's Esthetics."
Claudia's aspirations became a reality in early June of this year when she proudly cut the ribbon for her full-service salon that has been successfully catering to the needs of the community. Claudia aimed to establish a place that reached outside the realms of your typical hairdresser or esthetics bar. Understanding that her clients' lives are busy enough as it is, she created a place where people can get pampered. Offering a wide range of hair and esthetic services, customers don't have to waste time and money Read more