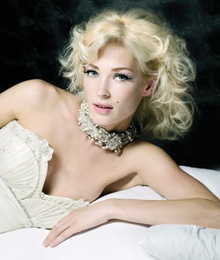 We've done all the legwork, all you need to do is pick your favourites.
From the classic to the innovative, Studio Sposa's diverse collection of wedding dresses features renowned designers that continuously push the envelope of elegance. www.studiosposa.ca
This floral lampshade will keep summer on the mind all through the cold. www.anthropologie.com
Selene nestles Italy's unmistakable style comfortably into your home with simple and modern furniture that is as refined as it is revered. www.selenefurniture.com
Planning for an autumn wedding? Dizennio Floral's custom arrangements are beautifully orchestrated and won't let any detail fall to the wayside. Read more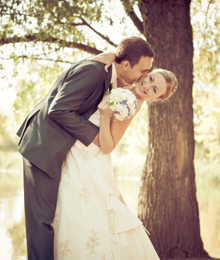 Dizennio Floral
For a floral arrangement with that perfect touch of beauty and elegance, just follow the sweet scent of budding delights to Dizennio Floral. With a specialty for weddings, Dizennio's artistically crafted arrangements are the pinnacle of bouquet building and provide the perfect accent to any bridal affair. Using only the freshest flowers, Dizennio's extensive selection is also ideal for holidays, special occasions and corporate functions. Read more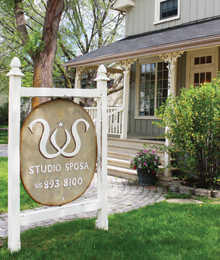 Here comes the bride, all dressed in a predicable gown worn by others before her: a fashion no-no committed on the most important day of her life. Luckily, these cookie-cutter bridal looks play second fiddle at Studio Sposa.
Bringing some of the world's best designers home, the warmly romantic boutique offers rare collections for a unique and beautiful approach to modern elegance and traditional affection in bridal wear. Amidst tufts of tulle and delicate silk duchess rises a Studio Sposa bride – a woman who fittingly swathes her silhouette in fine beauty, expert craftsmanship and handmade couture. "We always thought that if we were to do something, how would it be different. We then started doing research on wedding dresses and designers," says Mariangela Muia, who met Mary D'Aversa while both worked in the financial sector. Read more