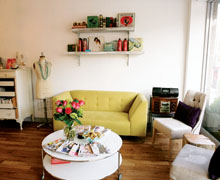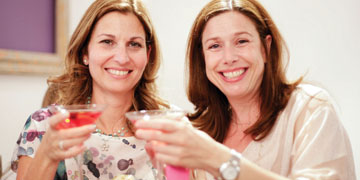 On Aug. 31, 2010, an evening of delicious cupcakes, colourful cocktails and music drew in a crowd of loyal clients, members of the media, and friends and family to celebrate the grand opening of Voulez Read more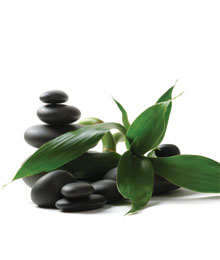 A new wave of skin care has arrived in Vaughan and you can find it at NuAge Medical Spa. Offering revolutionary treatments that will help you reincarnate your look, NuAge is truly ahead of its time. When you walk through its doors, bright colours, stylish décor and a super-friendly staff will welcome you. Specializing in advanced skin care, this unique unisex spa offers a wide range of services such as microdermabrasion, laser skin treatments, laser hair removal, natural spray tanning, manicures, pedicures and plenty of other exceptional options.
Teresa Kavanagh-Lanni opened NuAge in February 2009, fulfilling her lifelong dream. Having over 15 years of experience in the beauty industry, Teresa brought on board Christina D'Andrea who is a seasoned and highly qualified esthetician. Read more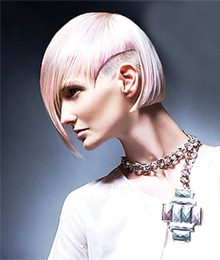 Some of the best businesses begin in the daydreams of passionate people who are crazy about their craft. After years of diligent work, esthetician Claudia Bruno took her heart's desires and opened up Salon Shyne by Claudia's Esthetics in the centre of Vaughan. "I've been in the business for 12 years," beams Claudia. "I set goals for myself and now I have Salon Shyne by Claudia's Esthetics."
Claudia's aspirations became a reality in early June of this year when she proudly cut the ribbon for her full-service salon that has been successfully catering to the needs of the community. Claudia aimed to establish a place that reached outside the realms of your typical hairdresser or esthetics bar. Understanding that her clients' lives are busy enough as it is, she created a place where people can get pampered. Offering a wide range of hair and esthetic services, customers don't have to waste time and money Read more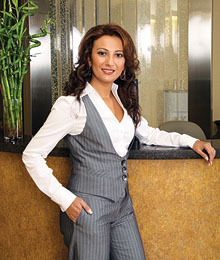 Even a top-notch businesswoman needs some time to herself. Time to rest her head, soak her feet, and let a professional take care of the rest. After a stressful day of meetings and deadlines, a trip to the spa is a haven of tranquility and rejuvenation. But there's no need to break the bank, or venture to the depths of the city, because An Ivy Spa has sprung up just outside your door.
Newly planted this past August, An Ivy Spa has been quickly flourishing into a lush and vibrant hotspot. Named after its lovely owner and trained nurse, Ivy Camelo, this family-operated Read more