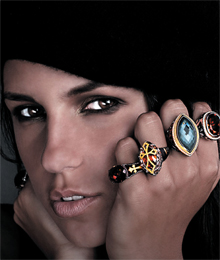 Fashion luxury jewelry is for those with an innate desire for high fashion. They're the modern-day movers and shakers, social butterflies and reputed gift givers who appreciate timeless pieces but are also in tune with trends. Cupido's contemporary interpretation of luxury brings brands like Pandora, Michael Kors, 3H Italia and Hermès to the table. Cupido is now introducing three new lines, ensuring its long list of luxury products never stops growing.
Taken from the Latin word for desire, Cupido stays true to its name. Jeff Karadjian, Cupido's co-founder, swears by featuring products that he is passionate about and that customers long for. As a leader in the jewelry industry, Cupido prides itself on being the first to carry a product. "We are at the beginning of the trends overseas, so that we are the trendsetters in the Canadian marketplace," says Karadjian. Read more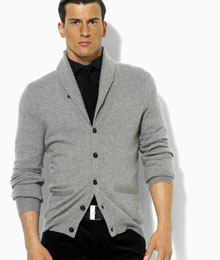 Fall back into style this season with the latest in fashion, food, gifts, and gadgets. From the businessman to the homebody – there is something for everyone.
Wasabi Peanuts Give your nuts a kick and turn to World of Flavours Wasabi Peanuts, created by President's Choice. www.presidentschoice.ca
Demaria Available at Cupido, DEMARIA blends tradition and fashion, creating an innovative collection. www.cupidodesigns.com
Guitar Cufflink Rock out in style and add a finishing touch to any outfit with this bold and adjustable guitar cuff. www.etsy.com
Hugo Boss Business meets pleasure as you embody Read more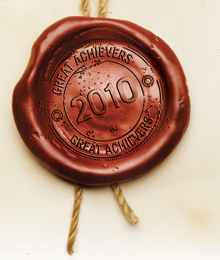 Great Irish playwright, George Bernard Shaw, once wrote: "People are always blaming their circumstances for what they are. I don't believe in circumstances. The people who get on in this world are the people who get up and look for the circumstances they want, and, if they can't find them, make them." City Life magazine introduces booming entrepreneurs in the GTA who have carved their own successful existences. These great achievers give us a good reason to never give up. All admirable and ambitious, with impressive businesses, these inspiring community icons are showing our readers what it takes to lead successful lives and achieve their goals. Read more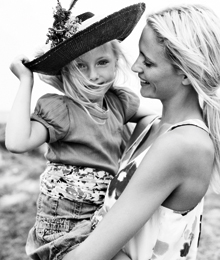 Shower your mom's special day with tokens of love.
1. Let this little light of yours shine bright with Pier 1 Import's Seashell Exhibit Lamp. www.pier1.com
2. Splash some colour into the room with Pier 1 Import's gorgeous lustre-finished, turquoise mermaid tail dish. This season's vintage femme collection bursts with wonderful gift ideas touched with vibrancy. Try pairing this adorable plateau bowl with a seashell set or collected corals from your tropical travels. www.pier1.com
3. Fly away with this adorable earthy leather strap bag. www.unique-vintage.com
4. Etsy sends hemp hugs and kisses her way. Read more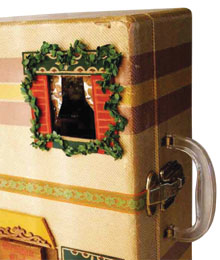 'Tis the season to forget all about the stresses of gift giving. This Holiday, dip into Santa's goodie bag to discover what's on everyone's list. Read more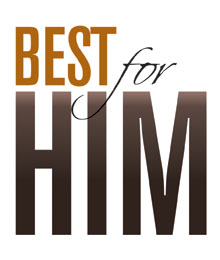 With the days getting shorter and the weather cooling down, warm your spirit with these distinctive, covetable items. Read more