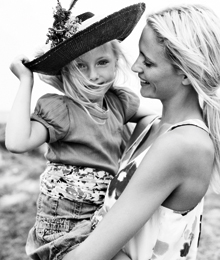 Shower your mom's special day with tokens of love.
1. Let this little light of yours shine bright with Pier 1 Import's Seashell Exhibit Lamp. www.pier1.com
2. Splash some colour into the room with Pier 1 Import's gorgeous lustre-finished, turquoise mermaid tail dish. This season's vintage femme collection bursts with wonderful gift ideas touched with vibrancy. Try pairing this adorable plateau bowl with a seashell set or collected corals from your tropical travels. www.pier1.com
3. Fly away with this adorable earthy leather strap bag. www.unique-vintage.com
4. Etsy sends hemp hugs and kisses her way. Read more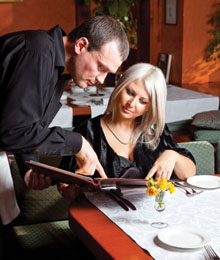 If you're looking to invigorate your taste buds with a rich and warm meal, turn to Vaughan to feed all your needs.
1. Di Manno Ristorante
www.dimannoristorante.com | 905.707.5888
Visit Di Manno for an unforgettable experience complete with a meal that melts in your mouth. The chic, romantic ambience accompanied by a welcoming staff has Vaughan residents raving. Whether it's a light lunch, a delicious dinner or a catered event, Di Manno Ristorante has it all.
2. Nawab Authentic Indian Cuisine
www.nawabindiancuisine.ca | 905.707.5002
Indulge in exotic spices at Nawab Authentic Indian Cuisine. Blending rich and silky curries that vary from mild to hot Read more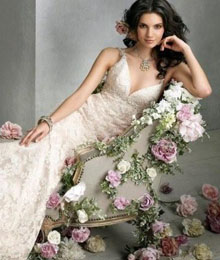 1. Dave & Charlotte Rely on cute and quirky photography duo Dave Biesse and Charlotte Leonard to capture every smile, tear and kiss on your wedding day. Their photographs aim to reflect the personality of each couple. www.daveandcharlotte.com, 416.824.3238
2. L&J BRIDAL With over 30 years of experience, L&J Bridal has the expertise to outfit even the most challenging of bridezillas with the perfect gown. www.landjbridal.com, 905.459.9370
3. Ti Amo Decorating Create an ambience that is your very own with the help of special event decorating company Ti Amo Decorating. This establishment offers a sumptuous collection of linens, napkins, chair covers and table runners and also provides customized back drops and head tables. www.tiamodecor.com, 905.264.0771 Read more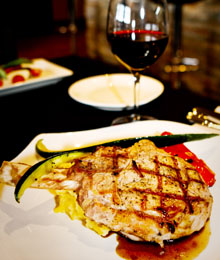 There's something about Mideastro – it's air thick with culture and elegance, it's atmosphere saturated with downtown cool. Tucked away on a quiet street just north of Toronto, every visitor is whisked away on a romantic Italian journey, floated through the Mediterranean Sea and landed on the eastern shores of Israel. A place where East meets West, Mideastro isn't your proverbial restaurant but an opportunity to delve into the mysterious and complex twists and tastes of flavours hailing from influential world-class cuisines, which bubble and melt like a dream on your palate.
A powerhouse when it comes to offering the local dining scene something a little more than the ordinary, Mideastro flexes with versatility. Its subdued décor of flickering candles soothes you, the syncopation of classical jazz from a live band Read more