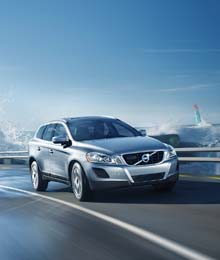 Winter is underway, and with it, those fluffy, fender-bender-causing flurries of calamity. While there's no substitute for a level head and snow tires, this list of winter-ready autos can make life behind the wheel a little less frigid. So bring it on, Mother Nature — let it snow.
Infiniti JX
Just because it's like the Arctic tundra outside doesn't mean luxury curls up to hibernate. The seven-seat Infiniti JX keeps the comforts roaring all winter with, among other things, three-zone climate control, leather seating and steering wheel, heated seats and a seven-inch information display. Intelligent all-wheel drive (AWD) adjusts power and handling to combat erratic weather while Infiniti's Safety Shield, Blind Spot Intervention and Backup Collision Intervention keep an eye on traffic. Traction control and anti-lock brakes also come standard, and with this midsize luxury crossover's remote starter, you'll never have to sit shivering in the driveway. Starting from $44,900.
www.infiniti.ca
Read more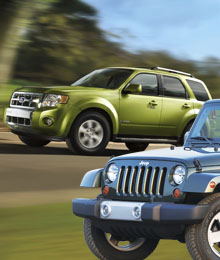 Ford Escape hybrid
SUV practicality without fuel consumption worries.
With the fuel efficiency gains of gas electric hybrid power, it wasn't long before SUVs started adopting this green technology. Ford was one of the early adopters, after Toyota, to equip its popular Escape compact SUV with a hybrid system. Ford launched the Escape Hybrid early in the decade and since then the model has been updated and modernized to its current form. Having driven the Escape on an extended trip, the 177-combined horsepower of the 2.5-litre four-cylinder gas and electric hybrid motor feels energetic and gives surprising acceleration. At one point, with no highway traffic and the gas pedal floored, the Escape impressed by reaching "hello, officer!" speeds effortlessly. The only downside was the aural whine of the engine as the continuously variable transmission Read more