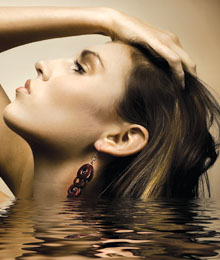 In the historic town of Kleinburg rests a rejuvenating venue where innovative treatments boost self-esteem and overall appearance.
As its name suggests, NuAge Med Spa provides its clients with advanced professional services that boast new technologies and procedures in skin care and beauty while delivering the highest level of results. NuAge Med Spa gives visitors the chance to enhance and improve everything from their face, nails, hair and body with procedures like Botox, as well as laser skin treatments to remove fine lines, age spots, sun damage and spider veins.
"I carry only the best products and offer the most-wanted services in the beauty industry," says Teresa Kavanagh, owner and experienced esthetician of NuAge Med Spa. Kavanagh, who decided to start a new career in the beauty industry with the Read more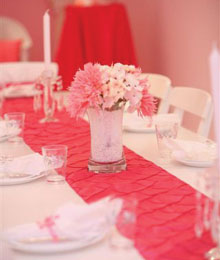 While your child's birthday is a special day, it can be one of the most stressful days for you.
That's why Silvia Persechini and Julie Russo created The Party Closet, a fun-filled birthday venue where every detail is taken care of. "There's a lack of venues for birthday parties in Vaughan where parents can go and enjoy themselves. There was a need for something fresh and more creative," says Russo, mother of two.
The Party Closet provides the ultimate girly, personalized birthday party where little ladies aged 2 to 13 can experience a fantasy day brimming with excitement.
The party starts with each little girl putting on crystal rhinestone-adorned flip-flops and going into the magnificent Read more
1. Christmas bells are not going to be the only thing ringing this season. Let your little one add the Anthropologie vintage rotary phone to their fun-filled collection. Read more