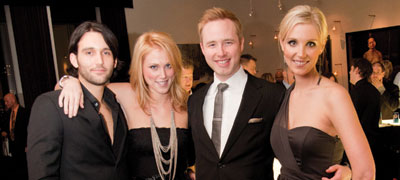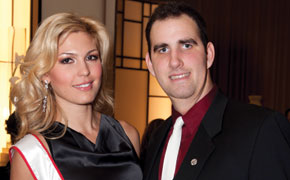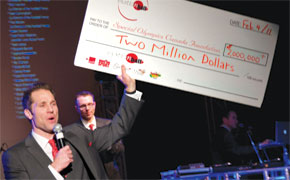 In commemoration of a decade of support for the Special Olympics Canada Foundation (SOC), Motionball celebrated with its most lavish gala to date – Decadence. This past February, young Toronto Read more
When three men are throwing back beers in downtown Toronto, you might not expect to hear them discussing ways to enhance Canada's Special Olympics. If you walked past the Etherington brothers as they gathered at Bier Market in the fall of 2001, you probably wouldn't have believed your ears – because that is exactly what they deliberated over drinks that evening.
Shortly thereafter, Mark, Sean and Paul Etherington breathed life into a non-profit organization benefitting Special Olympics Canada. Motionball, designed to integrate supporters and the athletes they support in a social setting, was founded in hopes of getting the ball rolling with the next generation of philanthropists.
This year's Motionball Toronto gala, named Decadence, celebrated a decade of advocacy and raised $250,000 for Read more
Mixing the two things women love most – chocolate and fashion – a spectacular presentation of couture fashion was unveiled at the runway of The Carlu, November 5th, 2008. Ten outstanding Read more