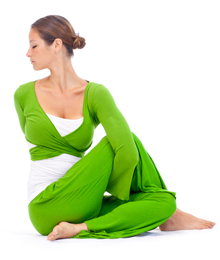 What is it about yoga that appeals to many people from a variety of backgrounds, ages  and lifestyles?  These days, yoga is as popular as any type of physical activity, such as running, spinning, weight training and boot camp. As such, yoga's popularity is a result of a feeling one is left with at the end of a class.  Like all good physical activity, one experiences freedom from stress as endorphins release to create a feeling of ease and relaxation; however, yoga also strives to bring peace and tranquility. Through a combination of poses, breathing and meditation, yoga teaches us how to access the peace and joy that at times is buried deep. Yoga not only provides a fantastic physical workout, but also delves deeper into the mind and spirit by promoting a union of these three elements. In Sanskrit, yoga means to yoke or unify; therefore the objective of yoga is to bring harmony and balance to the mind, body and spirit. Read more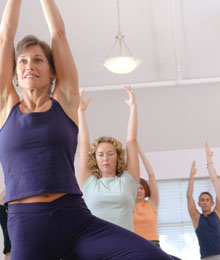 Besides giving you long, lean muscles and a toned body, hot yoga is bursting with healthy benefits to transform your figure and your life. The intricate positions that are used in yoga improve flexibility and posture, while the sweating produced in this tension relieving exercise releases toxins. If that's not enough, its smooth, fluid movements massage your organs and lubricate your joints, aiding in digestion and preventing arthritis. When you add all of this to the serenity of a clear, focused mind – not to mention that unmistakable post-yoga glow – there's simply no better way to discover a leaner, more youthful you. www.hotyogawellness.com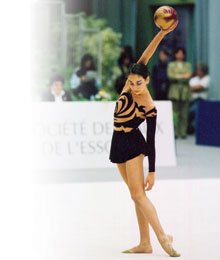 Rhythmic gymnastics is a representation of beauty, poise and elegance. Taking form in various disciplines, this graceful art combines dance and sport, developing coordination, flexibility, strength and musicality to fortify the body and invigorate the soul.
Founded nearly 30 years ago, Ritmika Rhythmic Gymnastics Club is one of the most established, recognized clubs in Canada. "Our coaches are passionate about the programs we offer and truly care about the development of our students," says Annely Riga, the club's owner and a former gymnast herself.
With programs ranging from beginner recreational to highly competitive, tiny tots to adults, Ritmika is extremely comprehensive, ready to cater to any student who walks Read more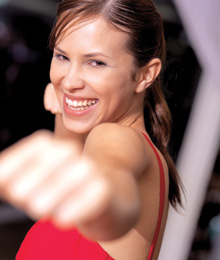 Whether you are just starting out on your fitness journey or you're a seasoned pro, Pure FX Fitness has the right tools to get you into tip-top shape this summer. Since its opening in April 2007, co-owners and fitness specialists Lora Calabro and Andrew Jones shaved off an astonishing 3,775 pounds and 2,358 inches off their devoted members, a true testament to their winning formula.
"Encouragement, motivation and drive are the key elements to staying in shape," explains Calabro. "We make our workout routines pure and simple. We get you results," adds Jones, the lead trainer for the two-storey, state-of-the-art facility. Housing a multitude of different workout regimes from personal training, energizing group classes including spinning classes, power flow yoga, kick boxing, core-a-lates and Zumba®, you can now invigorate your fitness routine with a unique or salsa-infused approach. "We are also very excited to introduce a new and innovative fitness machine that will provide you with a total body workout that cuts your cardio time in half! Feel free to drop in and give it a try!" explains Calabro. Read more