Canstruction is proof that the fight against hunger can be won if you're willing to think outside the box. The non-profit organization hosts annual competitions across North America, where people design and build innovative life-size structures using canned food as a creative conduit to end hunger. Some of last year's inventive can creations include a skyrocket titled One Giant Meal for Mankind by H.H. Angus and Associates, and a bicycle with a stop sign in the background titled Stop the Cycle of Hunger by Turner Fleischer Architects Inc. In total, over 2 million pounds of food was raised last year, enough to provide 1.5 million meals to the hungry. Since its inception in 1992, the charity has donated 15 million pounds of hope to community food banks. Canstruction 2011 will be coming to Toronto's Dominion Centre on Nov. 8th, 2011. Read more
If you follow the news, you've likely heard the tragic story of Mitchell Wilson – an 11-year-old Pickering boy who, spurred by bullying, recently took his own life. And what a challenging life it was: cancer robbed him of his mother just three years before, and muscular dystrophy sapped him of his physical strength a year after.
This heart-wrenching tragedy has fuelled public disgust and flooded headlines with news outlining Canada's poor bullying standing – a recent survey by the Ontario Student Trustees' Association, for example, found that 46 per cent of teens report being bullied – and a plead to put an end to the malicious act. A recent episode of CBC Radio's The Current even entertained the notion of deeming bullying a hate crime: A shocking proposition when considering Wilson's alleged attacker was only 12. But is making bullying a legal issue the correct counter? Read more
The name Terry Fox has become synonymous with hope, perseverance and goodwill. His determination to fight cancer and prove that every dream is a step away from reality makes him a symbol of strength for Canadians and citizens of the world.
Losing his leg to bone cancer in 1977 at 18 didn't deter Terry Fox from striving to raise money for cancer research and inspiring people with his 143-day Marathon of Hope, in which he ran more than 5,000 kilometres. Fox's race ended when cancer was found in his lungs, but his legacy continues to this day through those that participate in the annual Terry Fox Run around the globe. September 18, 2011 marked the 31st run; to date more than $550 million has been raised. Read more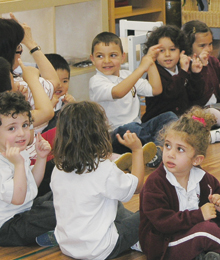 A child's mind is like a sponge, constantly absorbing and processing information, determining consequences of actions and understanding how to navigate the world. Dr. Maria Montessori describes this ability as the "absorbent mind." She desired to create a learning environment that stimulates and caters to this important aspect of childhood development, and as such, the Montessori School House was born.
Using a "structured freedom" approach, the Montessori School's teachers ("directresses") foster a setting that cultivates the child's imagination, allowing them to be creative and think outside the box, but to do so while working alongside others. Each directress keeps a watchful eye on every student, demonstrating discipline, supportively guiding them, and staying constantly aware of the child's readiness for specific, new material. This right-material-at-the-right Read more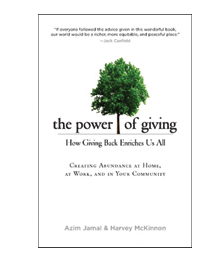 Excerpt from The Power of Giving, by Azim Jamal and Harvey McKinnon (Tarcher, 2008).
There's no denying that life in the 21st  century is demanding. There never seems to be enough time to do all the things that need to be done: keep up with work or studies, spend time with family, earn enough money to pay the rent and buy necessities. With so many challenges to cope with, you may ask yourself, "Why should I expend any effort in giving?" or "I'm already scrambling to deal with all the demands and pressures on me. How will I find time and resources to give more?" or "No one gives to me, so why should I give to others?"
Probably the biggest gift you will ever receive is the huge investment your parents made in you. But they are not the only ones who have given to you. During the course of your life you have received many things from other people – teachers, relatives, strangers. Read more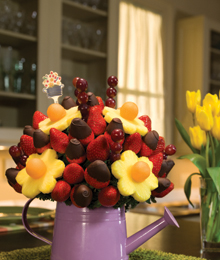 When you hear a knock on your door, a rainbow of fruit is the last thing you're expecting. A dozen roses may be nice. But what about something you can enjoy with friends and family, that is as delicious as it is eye-catching? Having an Edible Arrangements delivered to your doorstep is bound to put a smile on your face.
Whether it's for a birthday, anniversary or engagement, a bouquet of colourful fruit is the perfect gift. "It's always being sent to someone with the intention that they can share with the people around them," says Tiziana Cannella, storeowner of the Vaughan location. "People are always excited to receive it." In addition to the obvious health factor that makes a gift like this so appealing, Cannella stresses that unlike most deliveries, Edible Arrangements is something that can be enjoyed with your loved ones. Read more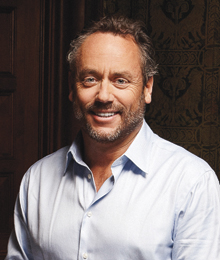 As much as I love the Hollywood classic Risky Business, I'm not sure I want to see a remake where former Dragons' Den star Brett Wilson rocks out in his underwear to Bob Seger's Old Time Rock and Roll. What's that? Wilson's Risky Business is a high-risk, high-reward investment TV show? That sounds more like it.
Based on the British series Beat the Bank, Wilson's latest on-air venture creates opportunities for investors and entrepreneurs alike. An investment-inclined couple is introduced to two opportunities and selects the one they fancy to finance; Wilson backs the other. The two sides then have 30 days to see their prospects flourish or fail.
"Real people show up with their own money," says Wilson, who entertained over 700 business opportunities on Dragons' Den. "We do real follow-ups on real deals in real time and we get Read more
Turn over a new leaf with unique reads that are bursting with colour.
Charles Chaplin, My Autobiography
This book is a peephole into the private life of one of the most influential entertainers of the 20th century. Charles Chaplin brought laughter into the lives of those living through war and economic hardship; listen carefully as the star of silent films Read more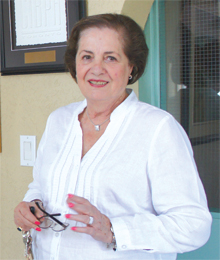 Some of us travel down roads that split into darkness until we can't see where we end up or how we got there in the first place. It's late afternoon and the sun beats down on idling drivers, frustrated by the wait that comes with a freight train charging through a railway crossing like the speed of life. The horizon appears as the gate arms rise, and, like the train, cars speed off into unknown destinations. Turning off a traffic-laden Vaughan road, a utopia of green and tranquility draws you towards a place that has driven 15,000 lives toward the right direction.
The Vitanova Foundation is a former private residence-turned-rehabilitation centre based on a client-centred treatment philosophy. I walk through double doors and take a seat on a green couch in the foyer to meet Franca Carella, the monarch of a not-for-profit corporation that has helped to rebuild the lives Read more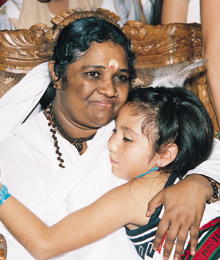 As I'm motioned towards the floor, pleasantly asked to kneel behind other huddling devotees, the overwhelming tempest of activity swirling around this single individual sparks mixed emotions of apprehension and exhilaration. Crowds of believers, both young and old, have descended on Toronto's Doubletree by Hilton hotel, all to bear witness to the worldwide spiritual leader now sitting before me. The woman known as "mother;" the woman now offering me her embrace: Amma.
It wasn't until I casually strolled into the congested lobby, however, that the scale of the night's event actually revealed its weight. A seemingly endless line of chatter and anxious anticipation filled the foyer: a mass congregation for Amma's Devi Bhava, and the final night of her 25th North American tour. Read more