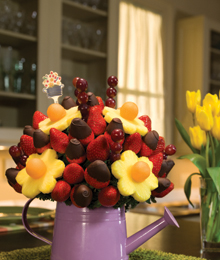 When you hear a knock on your door, a rainbow of fruit is the last thing you're expecting. A dozen roses may be nice. But what about something you can enjoy with friends and family, that is as delicious as it is eye-catching? Having an Edible Arrangements delivered to your doorstep is bound to put a smile on your face.
Whether it's for a birthday, anniversary or engagement, a bouquet of colourful fruit is the perfect gift. "It's always being sent to someone with the intention that they can share with the people around them," says Tiziana Cannella, storeowner of the Vaughan location. "People are always excited to receive it." In addition to the obvious health factor that makes a gift like this so appealing, Cannella stresses that unlike most deliveries, Edible Arrangements is something that can be enjoyed with your loved ones. Read more
As the summer starts to sizzle, there's no better way to keep cool than with smooth, refreshing beverages. Not only are they great to combat the sweltering temperature, a rich, frothy and fruity blend will dazzle friends and family alike. So reach for the blender, whip up some of these tasty concoctions, and get out on the patio and enjoy summer the way it should be: with a cold drink in your hand. Read more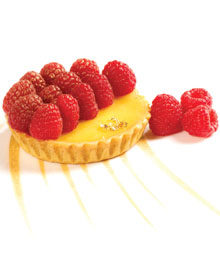 Dolcini by Joseph
In the quaint town of Kleinburg there is a shop of magical delights and fantastic imagination. Filling an historic village with wondrous smells of moist cakes, gooey glazes and mouth-watering treats, Dolcini by Joseph creates decadent desserts with a world-class taste.
As his second bakery, Dolcini by Joseph is the manifestation of Joseph Montinaro's desire to produce artistically beautiful and progressive pastry. After taking over his father's business, West Finch Bakery, he soon became bored with traditional recipes. He journeyed to Europe to explore other baking possibilities. Treated to a whole other world of pastry delights, Montinaro experienced an "explosion of ideas." This new-found inspiration was a key factor in opening Dolcini by Joseph. Read more