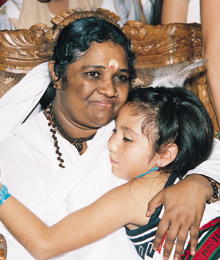 As I'm motioned towards the floor, pleasantly asked to kneel behind other huddling devotees, the overwhelming tempest of activity swirling around this single individual sparks mixed emotions of apprehension and exhilaration. Crowds of believers, both young and old, have descended on Toronto's Doubletree by Hilton hotel, all to bear witness to the worldwide spiritual leader now sitting before me. The woman known as "mother;" the woman now offering me her embrace: Amma.
It wasn't until I casually strolled into the congested lobby, however, that the scale of the night's event actually revealed its weight. A seemingly endless line of chatter and anxious anticipation filled the foyer: a mass congregation for Amma's Devi Bhava, and the final night of her 25th North American tour. Read more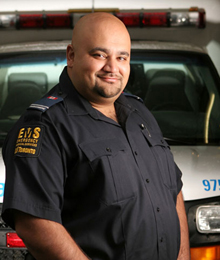 Grief often spurns action, but for Rahul Singh, the loss of his close friend David Gibson inspired him to found a charitable foundation.
Now, 12 years later, Global Medic (GM) has grown into a respected emergency relief organization as part of the David McAntony Gibson Foundation.
"I was out in Nepal for some disaster work and came home to [David's] funeral frustrated with the way the aid system works, so I set something up more efficient and named the charity after him in his honour," Singh says.
At 39, Singh recently gained recognition from TIME Magazine, appearing alongside the likes of Bill Clinton in the magazine's annual "100 Most Influential People" feature. Speaking about the Read more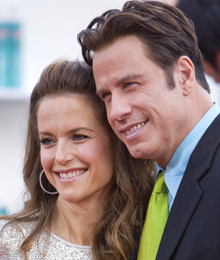 "The secret to a good and successful marriage is to not look for secret formulas," laughed John Travolta when I spoke to him in Los Angeles way back in 1995. It was the morning after his Golden Globe win for Best Actor (Get Shorty) and just four years after his marriage to actress Kelly Preston. "It really just comes down to being yourself, being honest and remembering that you have to give as much as you take."
Travolta met Preston when he was a Hollywood star on his way down and she was a young actress on the way up. Both were in relationships when they met and worked together for the first time on a film called The Experts in 1987. They had a lot in common – they were both Scientologists – but Preston was married to actor Kevin Gage at the time. After divorcing Gage in 1987, Preston began a relationship with actor Charlie Sheen. Sheen proposed Read more