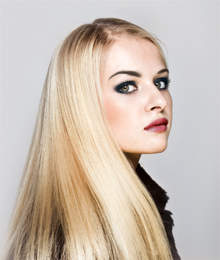 1. What are the three hottest beauty looks right now?
I'm excited about wine-stained lips, dark blue hues and bold brows.
2. What products can achieve each look?
Anyone can wear a rich colour on their lips, as long as it's the right shade. A semi-transparent wine is a perfect alternative to the red lip, which can be achieved with Mac's lipstick in Sheer Plum.
Blue is a fall must-have in your makeup collection. To create a a smoky eye using this colour, opt for a royal blue eyeliner as opposed to black. Try Mac's Navy Stain Powerpoint Pencil or Auto-de-blu Technakohl eye pencil.
Thick brows frame your face and give a bold look. Use Chanel Sculpting Eyebrow Pencil to fill in Read more
It was nearly three years ago when hair stylist-entrepreneur Robert Amado first opened Amado Salon, and he's never looked back since. Through a customer-first philosophy and the skilled hands of innovative stylists, Amado Salon has blossomed into one of Kleinburg's mane attractions.
"If it is one thing that we have learned in the last three years it is that if you take care of the people, the business takes care of itself," says Robert Amado, owner and creative director of Amado Salon. "There are so many factors in running a business, but at the end of the day, it's the people that matter most."
Like the agile scissors of a polished stylist, Amado's empathy towards his clients' needs has shaped this cutting-edge salon into a sanctuary of style and relaxation. Read more
With a little help from a sweet solution, you'll be able to confidently show off your sexy, smooth, hair-free skin.
Sugar Blossom – a one-of-a-kind natural hair removal salon located in Vaughan – offers the chance to experience a technique called professional body sugaring – a process they've not only mastered, but specialize in as well.
An alternative to waxing, which is made from artificial dyes, chemicals and preservatives, sugaring is an all-natural, safe and effective way to get rid of unwanted and unattractive hair anywhere on your body. Read more
While working at a bustling salon in Toronto in the late '90s, Lenny Ferri met makeup artist Sabrina, who shared the same vision to bring that downtown verve to the city of Vaughan. Not only were they cutting their wedding cake a few years later, they were also cutting the ribbon at the grand opening of their new venture, appropriately named Salon Verve.
The newlyweds knew they were taking a big risk by leaving the security of a consistent influx of clients. According to Industry Canada, only 51 per cent of small businesses survive for five years, meaning all entrepreneurs are rolling a two-sided dice when deciding to begin a new business. Salon Verve is proud to be celebrating its 10th anniversary this year, and with an average of 100 clients per day, Ferri considers their company one of the lucky ones. "Sometimes we pinch ourselves." Read more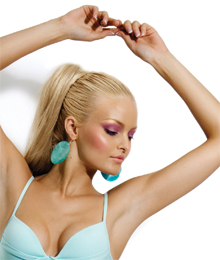 While modern skin care clinics present a selection of rejuvenation and beautifying treatments, many overlook the benefits traditional wellness techniques can deliver. Specializing in hair removal for men and women, BodyBare Laser, Skin and Wellness Clinic not only offers revitalizing skin-care treatments that combat aging, but combines those therapies with comforting, conventional wellness practices to soothe the body and soul.
"Our priority is to make clientele look and feel good; to give them the confidence to really bare it all," says owner Dina Martins. "We focus on de-stressing and revitalizing, not just your body, but also your mind, and we achieve that through unparalleled customer service."
A fusion of cosmetic and medical esthetics as well as wellness treatments, BodyBare utilizes today's familiar Read more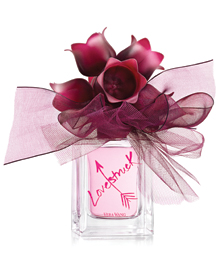 These transitional months bring the end of the summer and the beginning of fall. But love is something that never goes out of season. We let our noses guide us to find the perfect perfumes for all of your romantic adventures.
1. When Love Takes Over Feminine and bold, you will fall head over heels for Love Struck by Vera Wang. Floral scents like pink guave, mandarin, and a subtle balance of tuberose and lotus blossom will make your Romeo weak at the knees. Read more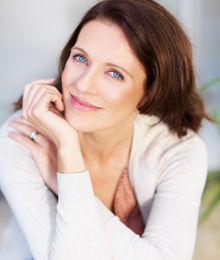 How many times have you heard someone say, 'I want to look 10 years younger?' It is a wish that is made by most women, and it has finally been granted. With five successful locations and two decades on the scene, Skin Vitality has been helping clients drop years off their appearance.
"We help you be the best you can at any age," says Sherline Anderson, a registered nurse and medical consultant at Skin Vitality's Yorkville location. Going above-and-beyond this promise, Skin Vitality organized a "Look 10 Years Younger" contest. Five lucky winners were awarded makeovers that gave them youthful and show-stopping looks. With $10,000 worth of treatments, the ladies underwent non-invasive procedures, including Fraxel laser skin resurfacing, Skin Tightening, FotoFacial, VelaShape, Read more
This summer, bring out your doll face and shine from head to toe.
1. Quadpod Create natural eyes for the day, and elegant eyes for the night. This Petals Eye Quartet by L'Occitane will give you versatile looks this summer. With a detachable mirror and a bouquet of luminous hues, this shadow set is a must-have. Read more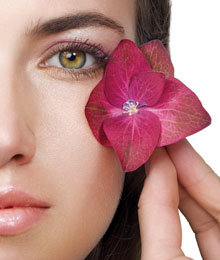 THE WRITE WAY
Highlight your best feature with Marcelle's liquid hypoallergenic eyeliner pen. A specially designed felt tip creates a flawless cat eye. www.marcellecosmetics.com
DOUBLE THE TROUBLE
Get sun-kissed with Anna Sui's double cheek colour in Blooming Pink. Use each shade separately or mix for a glowing complexion. www.annasui.com
BERRY DECADENT
The scents of vanilla cake and fresh strawberries wash over you with Cake Beauty's limited edition Strawberry Shortcake Read more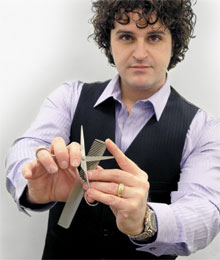 A woman sits in a swivel chair, biting the bottom of her lip nervously.  She knows it's time to transform her hair – long and brittle from a long, cold winter – into something she can feel confident about. With the calming aura and natural talent of David Grossi, she rises from her chair with a smile and glowing new hairstyle.
Since his teenage years, Grossi has dabbled in the art of hair design, amassing 25 years of first-hand experience in the business. His roots in the industry began by watching his hairstylist-father at work, finally picking up the scissors himself to coax unruly and unmanageable manes into something to behold. "Anything I can see with my eyes I can do with my hands," says Grossi. "It's a wonderful feeling to go to work every day with 100 per cent confidence." Read more