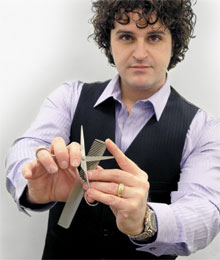 A woman sits in a swivel chair, biting the bottom of her lip nervously.  She knows it's time to transform her hair – long and brittle from a long, cold winter – into something she can feel confident about. With the calming aura and natural talent of David Grossi, she rises from her chair with a smile and glowing new hairstyle.
Since his teenage years, Grossi has dabbled in the art of hair design, amassing 25 years of first-hand experience in the business. His roots in the industry began by watching his hairstylist-father at work, finally picking up the scissors himself to coax unruly and unmanageable manes into something to behold. "Anything I can see with my eyes I can do with my hands," says Grossi. "It's a wonderful feeling to go to work every day with 100 per cent confidence." Read more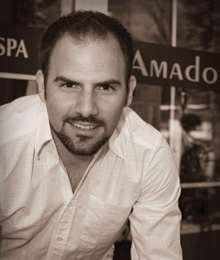 The right haircut can bring about a burst of exhilarating change, provide confidence or even symbolize a fresh new start.
"Hair should reflect the individual, and reveal inner beauty," says Robert Amado, creative director of Amado Salon and Spa. "It's important to take into consideration a client's facial structure, personality and lifestyle in order to create a look that best suits them," he says of his work philosophy.
With 11 years of styling experience under his belt, the Vancouver-born stylist is master of his craft. Revered in his field, Amado pursued illustrious careers at various salons before opening his own this past February. Read more