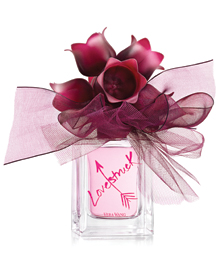 These transitional months bring the end of the summer and the beginning of fall. But love is something that never goes out of season. We let our noses guide us to find the perfect perfumes for all of your romantic adventures.
1. When Love Takes Over Feminine and bold, you will fall head over heels for Love Struck by Vera Wang. Floral scents like pink guave, mandarin, and a subtle balance of tuberose and lotus blossom will make your Romeo weak at the knees. Read more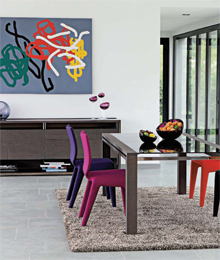 City Life's favourite design sources will fit seamlessly in your home.
1. Roche Bobois waves its contemporary wand in this dynamic dining room. Vibrant wool upholstered chairs from the Chabada collection will make any modern interior stand out. With a palette of 18 colours, there's no need to play musical chairs. www.roche-bobois.ca
2. Dazzling plum sequins bring a dash of drama to your home's décor. Accent a chair, sofa or bed with this fun and fearless Starlight Cushion from Bouclair Home. www.bouclair.com
3. Drop your passport and pick up a paint brush with CIL Paints' exciting new decorating concept. Destination painting lets you travel around the globe from the comfort of your abode. The Asian-inspired colours seen here are CIL's Oriental Poppy, Read more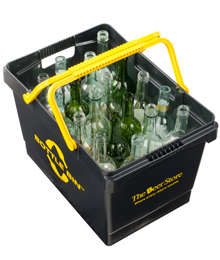 Forty per cent of recycled glass ends up in landfills because mixed or contaminated glass cannot be recycled. In order to decrease waste and protect our planet, it is crucial that 100 per cent of recycled glass is recycled properly. Bottle Bins is a simple yet innovative way to ensure that you are productively recycling. Each bin holds 18 standard spirit or wine bottles, or 48 beers bottles. The bin prevents bottles from breaking and the simple system allows you to sort your bottles by colour to ensure each item does not end up in a landfill. Made of 100 per cent recycled materials, Bottle Bin demonstrates how highly the Beer Store regards environmental initiatives. By making it so convenient, there is no reason to not partake in this green movement. If reducing your environmental footprint isn't reason enough to recycle, the Beer Store financially compensates those who return bottles with a deposit fund. Read more