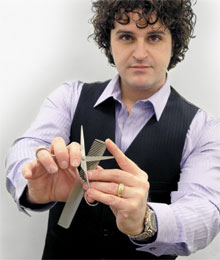 A woman sits in a swivel chair, biting the bottom of her lip nervously.  She knows it's time to transform her hair – long and brittle from a long, cold winter – into something she can feel confident about. With the calming aura and natural talent of David Grossi, she rises from her chair with a smile and glowing new hairstyle.
Since his teenage years, Grossi has dabbled in the art of hair design, amassing 25 years of first-hand experience in the business. His roots in the industry began by watching his hairstylist-father at work, finally picking up the scissors himself to coax unruly and unmanageable manes into something to behold. "Anything I can see with my eyes I can do with my hands," says Grossi. "It's a wonderful feeling to go to work every day with 100 per cent confidence." Read more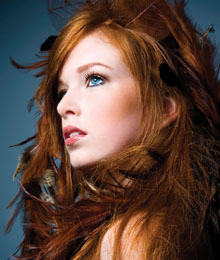 Known for blowing away its clientele with flawless makeovers, David Grossi and the style gurus at L.A Hair Design are your go-to-team for mane advice. Learn how to give your hair the celebrity-style pampering it deserves with tips from the experts at L.A Hair Design.
Q1: What steps do you and your staff take for a colour and cut makeover on a client?
Grossi: The first step is listening to the client's ideas for the look they would like to achieve. Secondly, we make suggestions to improve or add to the idea and thirdly, we would reaffirm to the client what we (the stylists) understand the final goal to be so we are on the same page.

Q2: How do you correct damaged hair after a home colouring disaster? Read more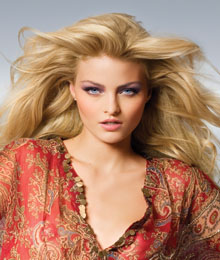 One of the City's Top Stylists — You don't have to be in Hollywood to look like a celebrity, because David Grossi and his creative team of hairstylists at L.A Hair Design can give you the glamorous look you've always dreamt of.
From elegant up-dos to funky trendsetting styles, L.A Hair Design holds no boundaries when it comes to creating the perfect look. "Anything I can see with my eyes I can do with my hands," says Grossi. Attracting clients with his masterworks, Grossi has many industry awards under his belt, including first place in the Goldwell Colour and Cut Competition. He is also proud to have dressed the first runner-up of Miss Teen Toronto with a spectacular hairstyle and professional makeup. By way of a booming business, there is no stopping this hairstyle maverick. Read more