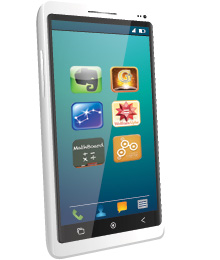 Help your child brush up on the basics and excel in academia with these comprehensive apps ideal for school life.
WORDFLEX TOUCH DICTIONARY
Like a dictionary 2.0, Wordflex Touch Dictionary maps the bottomless depths of language for easy and insightful user navigation. Search a specific word to find its definition, syntax, synonyms and more, all organized in malleable word-trees of expandable nodes – a handy sidekick for those English essays or for bolstering vocabularies.
GRAMMAR UP
With over 1,800 questions, Grammar Up is an excellent tool for learning the intricacies of English grammar. From word choice to verb tense, explore 20 topics delivered through randomized tests Read more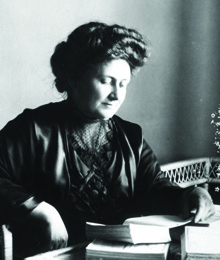 The Montessori method has methodically swept across the educational landscape, fostering young minds to think independently and shepherding parents to give their fawns a fair shot at a ripened yet revolutionary form of learning. With thousands of private and public schools across North America carrying on this legacy, why are Maria Montessori's early 20th century revelations still so relevant?
The answer to this question is something John Chattin-McNichols, an associate professor of education at Seattle University, stumbled upon after he embarked on a serendipitous trip to Bergamo, Italy in 1970 — exactly 100 years after Montessori was born in a small town just a few hours away. At the time, the-then 20 year old was working as a summer helper at a Montessori school in the U.S., teaching preschoolers archery, ice-skating and other activities when he was approached to attend a training course abroad. "Because none of the Read more
Eugene Strauss is one of those rare cases: he's a man who has a love affair with learning and believes in knowledge for knowledge's sake. Greeting people with a sweet smile and gentle handshake, Strauss makes everyone feel instantly comfortable. What are his goals for the upcoming year as a student at Ryerson University? "To survive," he laughs. Strauss is 87.
Born in 1925, his work experience is vast, ranging from waiting tables before the outbreak of WWII, to moving up the ranks with the Ontario government years later. Along the way, his thirst for education gave way to degrees in economics, public administration and psychology. "I wouldn't have done anything much different. I have no serious regrets," he says. One thing that keeps Strauss feeling vibrant in his elderly years is his constant curiosity about the world. Read more
As much as we might not like to admit it, disasters happen. And much like the provinces mentioned above, Ontario isn't immune to perils – need I remind you of the tornado that struck Vaughan in 2009? In response to these recent calamities, John Saunders, the Canadian Red Cross's provincial director of disaster management for Ontario, provides advice on how to best prepare for Canadian disasters and emergencies.
"What we encourage people to do, first of all, is identify what the greatest risk that they are facing is," says Saunders, who explains that in Ontario, this includes severe thunderstorms, tornadoes, flooding, snow and ice storms. Next, plan to meet in the safest place in your home. If a hurricane, tornado or severe blizzard hits, Saunders notes, "That would usually be as low as you can go, against the strongest wall, and away from any windows." Read more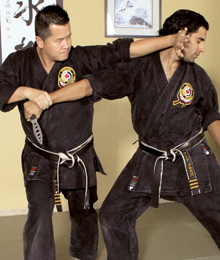 Looking for a great physical workout that also develops discipline and mental focus? Do you want an activity ideal for the whole family? Then Northern Karate Schools has the answer.
Established in 1972 by internationally renowned martial arts champion Cezar Borkowski, Northern Karate maintains a traditional philosophy of respect for others, and a practice of self-discovery and positive change. "It's not just about punching and kicking. We're about personal development. Once they start, our students are far more focused and tend to do better in school," explains instructor and sixth-degree black belt Kyoshi Cos Vona. "I've had many, many families tell me they see a huge difference in their kids after just six months of karate." Read more