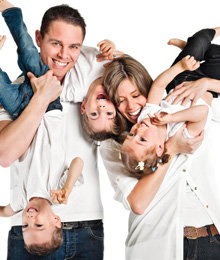 Learning that your child suffers from cerebral palsy (CP) is a powerful blow, weighty enough that most families barely have the strength to weather it. Now imagine being told that all three of your children will struggle with this condition for the rest of their lives; the very thought causes any parent strain.
But for Dana and Jared Florence, the parents of darling four-year-old triplets Taylor, Brody and Cole, the heartbreaking reality of CP in their family opened the door to an opportunity that has impacted countless families struggling with the same circumstance.
"I don't want to sit here and pretend it wasn't difficult," Dana recalls of the dizzying day when their triplets were diagnosed. "There were a lot of tears and a lot of anger and a lot of really difficult emotions. But Read more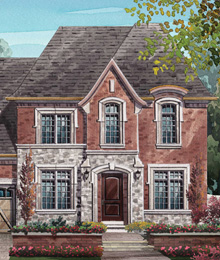 1. Kleinburg Crown Estates
Nestled in the culture-rich town of Kleinburg, these luxury estate homes complement their spacious properties and grandiose floor plans with comfort and warmth. Tailored to perfection by five master builders, explore all that Kleinburg Crown Estates has to offer.
www.kleinburgcrown.com
2. Bridle Path of Thornhill
Thornhill's luxe Bridle Path development will not disappoint. Surrounded by a lush natural forest, these lavish homes will provide the perfect setting for the distinguished buyer. www.foresthillhomes.ca/bridlepath Read more
Three years ago, Vaughan native Sabrina Cannella stumbled across the Twitter page of a teenage cancer patient in Nashville, Tennessee. Struck by the strength and liveliness of young Taylor Filorimo, Sabrina felt compelled to reach out. What began as a few simple emails soon blossomed into an extraordinary friendship that defies the boundaries of distance, hardship, and even death.
Taylor was 13 when doctors discovered a softball-sized tumour on her kidney and diagnosed her with renal cell carcinoma, a rare cancer typically found in adults. Over the next three years, she would develop 23 more tumours in her lungs, one on her spine and another behind her heart.
"She always said, 'I will not let the fear of cancer strike me out,'" says Read more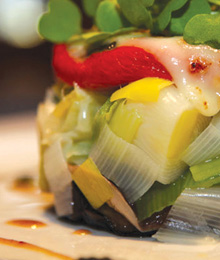 Find your cool from this list of hot destinations and must-haves.
1. HAVE A BALL Bowl, dine and celebrate at The Ballroom, Toronto's entertaining social hub. www.theballroom.ca
2. PETITE ITALY Primo & Secondo brings a zap of art, culture and superb cuisine to Montreal's Little Italy. www.primoesecondo.ca
3. PUMPED-UP KICKS Add a splash of colour to your step with these brilliant Converse sneakers. www.shopcaster.com
4. A PEEK IN THE PAST This Baroque-style mirror adds a touch of rustic charm to any décor scheme. www.shopcaster.com
5. TIME TRAVEL Add some funk to your morning wake-up call with Read more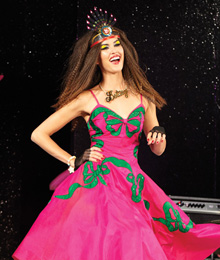 Bursting with fresh colours, bold patterns and striking attitude, Mercedes-Benz Fashion Week in New York rocked the runways and wowed fashion lovers. Vera Wang, Carlos Miele and Naeem Khan brought a flush of culture and colour with Indian-inspired masterpieces; fairy tale couture is making a comeback thanks to designers Oscar de la Renta and Carolina Herrera; and a barrel of hot trends can be chalked up to Betsey Johnson, the queen of fun. The coming months will see a rush of brilliant colours, and fashionistas will play a little truth-or-dare with the upcoming leather and cut-out trends. This trend report promises a season stuffed with fun ways to twist the classics and add personal touches. Here is your chance to glimpse your year's shopping list! Read more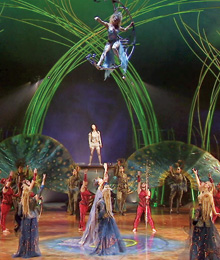 A stage is subtly illuminated with dreamy, oceanic colours; posing in its midst is a sparkling glass bowl of water. Above, an intricate web of ropes and harnesses sway lightly in mid-air, and off to the side, an acrobat stretches her muscles in quiet preparation.
This is the unusually still, silent stage of Amaluna, Cirque du Soleil's latest sensation. In a matter of days, the theatre will be brought to life with marvels beyond onlookers' wildest imaginations. For now it waits; a fantasy world undiscovered.
The term Amaluna means "mother moon" — a title that certainly fits the out-of-this-world show, which sports mind-bending acrobatic feats and tantalizing visuals. Director Diane Paulus brings the performance back down to earth with acts deeply inspired by Shakespeare's The Read more