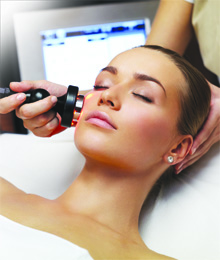 A medical revolution is stirring in Vaughan — and it's being led by DreamCare Medical, a novel concept that's rocketing the standards of health care to new heights.
Offering services that range from family health care and walk-in clinics, rapid access specialist appointments with medical and surgical specialists, to medical spa treatments and weight-loss assistance, DreamCare is equipped to meet — and exceed — all client expectations. Promising full client education on its services while erasing the lengthy wait times common in other Ontario facilities, the possibilities are endless at DreamCare.
With a diverse range of services headed by friendly, expert staff, clients are treated with professional care and treatments that make for a unique medical spa experience. "Our goal is to offer a full Read more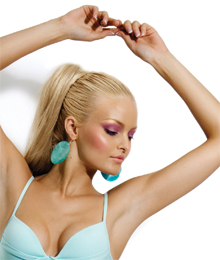 While modern skin care clinics present a selection of rejuvenation and beautifying treatments, many overlook the benefits traditional wellness techniques can deliver. Specializing in hair removal for men and women, BodyBare Laser, Skin and Wellness Clinic not only offers revitalizing skin-care treatments that combat aging, but combines those therapies with comforting, conventional wellness practices to soothe the body and soul.
"Our priority is to make clientele look and feel good; to give them the confidence to really bare it all," says owner Dina Martins. "We focus on de-stressing and revitalizing, not just your body, but also your mind, and we achieve that through unparalleled customer service."
A fusion of cosmetic and medical esthetics as well as wellness treatments, BodyBare utilizes today's familiar Read more
As much as we say "beauty is in the eye of the beholder," there are equally strong and contradicting messages from society at odds with such moral statements. Individuals often choose surgery to actualize their desires for beauty, but for wary skeptics, a less abrasive and intrusive alternative is found in dermatology.
For 20 years, Dr. Gail Nield has provided local residents with comprehensive and caring service at her Woodbridge Dermatology & Laser Centre. The first to offer laser hair removal in the area, Dr. Nield is an expert in both medical and cosmetic dermatology. Utilizing modern techniques and procedures, such as the Soft Lift makeover – a combination of Botox and Juvéderm treatments – Dr. Nield has the abilities to rejuvenate and revitalize your skin. "I think everyone is very concerned about how they look," comments Dr Neild. "If they look good they feel good, and this is possible Read more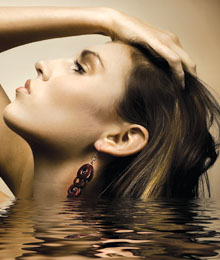 In the historic town of Kleinburg rests a rejuvenating venue where innovative treatments boost self-esteem and overall appearance.
As its name suggests, NuAge Med Spa provides its clients with advanced professional services that boast new technologies and procedures in skin care and beauty while delivering the highest level of results. NuAge Med Spa gives visitors the chance to enhance and improve everything from their face, nails, hair and body with procedures like Botox, as well as laser skin treatments to remove fine lines, age spots, sun damage and spider veins.
"I carry only the best products and offer the most-wanted services in the beauty industry," says Teresa Kavanagh, owner and experienced esthetician of NuAge Med Spa. Kavanagh, who decided to start a new career in the beauty industry with the Read more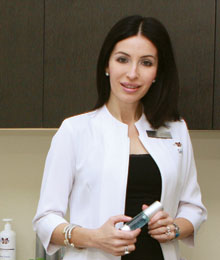 Self-improvement is a movement that's absorbing all age groups in these modern times. Whether it's capitalizing on your brain capacity, playing up your physical strengths or regaining your youthful beauty, individual enhancement is the best way to boost self-esteem. With the help of The Laser Generation, an ageless appearance is finally achievable without plastic surgery and its inconvenient downtime. "When I opened the clinic eight years ago, laser technology was at the forefront of research and innovation in many industries, so we were indeed entering a laser generation," says owner and director of clinical services, Suzie Swica.
Specializing in a number of the industry's most innovative rejuvenation and resurfacing treatments, The Laser Generation provides clients with a stunning environment that rivals the surroundings of a relaxing resort. "In essence, we bridge the gap between spa Read more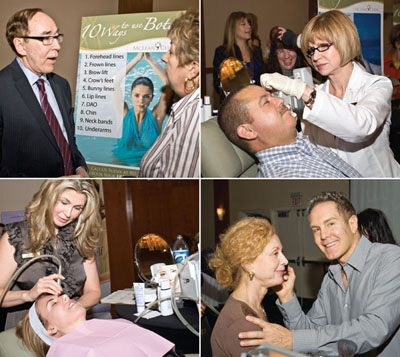 The McLean Clinic's Annual Client Appreciation Night had a 'Man of 10,000 Faces' theme to celebrate the anniversary. To commemorate the milestone, a certificate of recognition was presented to the McLean Clinic by Mayor Hazel McCallion on behalf of the city of Mississauga. Read more

McLean Clinic celebrated its annual client appreciation night on October 16, 2008, at the Novotel Hotel. Clients, friends and family were invited to learn from Canada's leading cosmetic experts, Read more