With a little help from a sweet solution, you'll be able to confidently show off your sexy, smooth, hair-free skin.
Sugar Blossom – a one-of-a-kind natural hair removal salon located in Vaughan – offers the chance to experience a technique called professional body sugaring – a process they've not only mastered, but specialize in as well.
An alternative to waxing, which is made from artificial dyes, chemicals and preservatives, sugaring is an all-natural, safe and effective way to get rid of unwanted and unattractive hair anywhere on your body. Read more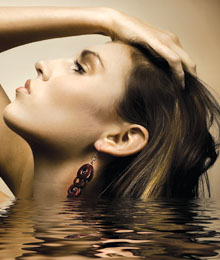 In the historic town of Kleinburg rests a rejuvenating venue where innovative treatments boost self-esteem and overall appearance.
As its name suggests, NuAge Med Spa provides its clients with advanced professional services that boast new technologies and procedures in skin care and beauty while delivering the highest level of results. NuAge Med Spa gives visitors the chance to enhance and improve everything from their face, nails, hair and body with procedures like Botox, as well as laser skin treatments to remove fine lines, age spots, sun damage and spider veins.
"I carry only the best products and offer the most-wanted services in the beauty industry," says Teresa Kavanagh, owner and experienced esthetician of NuAge Med Spa. Kavanagh, who decided to start a new career in the beauty industry with the Read more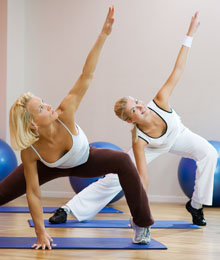 The Holidays can be a stressful time of year, for many reasons, so an invigorating but relaxing hot yoga class can be just the thing to smooth out some of that anxiety and tension. What many people don't realize is that hot yoga is also an excellent full-body workout that improves posture, tones muscles and builds immunity.
The recent popularity of yoga may make it seem like simply the latest in a long line of passing trends. However, this combination of discipline for the mind, body and spirit has been around for thousands of years. That is a lot longer than spinning classes or the South Beach Diet, so the ancient combination of meditation and physical exercise must be doing something right. Of the many varieties of yoga, the one that is heating up in Toronto is Read more