Anna Maria's love of fashion sparked her passion for sewing that, along with her admiration of style, she now uses to create striking customized drapes.
Q: When deciding on drapery, should the drapes or wall paint be chosen first?
A: When choosing a fabric colour for your drapes, you'll only fall in love with maybe one, two or maybe three colours, but paint comes in thousands of different shades so it becomes easier to pick a paint colour after you've settled on a fabric colour for your drapes. You should also pick the drapery first because when you're renovating you want the drapery to be incorporated into the whole décor process, not look like you just added them in last. Read more
Blooming designers and flirty fashionistas all around town are turning to blushing hues and floral prints for spring 2010. If fashion characterizes the expression of mood and personal style, the floral print is certainly a direct statement of the season. Over the last year we have seen the greeting of the garden print trend make an entrance onto the fashion scene. As we carry over to this season, the trend is accelerating at full force with noteworthy designers who are excited to reinvent these playful prints in an array of flattering compositions.
Among the many competing brands are Soaked in Luxury and Anthropologie. Their collections teem with flirtatious lace, gorgeous prints, and stunning silhouettes. Accentuating feminine curves is on the agenda this spring, and the key to the season is the radiance of playful pieces. Read more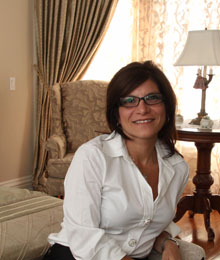 Windows that speak for themselves.
With each stitch and sew, perfection is at its best in the hands of Anna Maria. As a skilled seamstress and accomplished designer, Anna Maria applies her love of fashion to dress your home in haute couture designs. "Drapery brings elegance and style to a space. Essentially, window dressings complete a room while establishing its ambience," says Anna Maria.
With years of experience under her belt, Anna Maria delivers luxurious and unique window designs that work harmoniously with her clients' lifestyles. As a graduate of Toronto's George Brown College's Creative Fashion Design program, Anna Maria infuses refined style and sartorial elegance into all of her work. "My love of fashion carries over to my drapery – it's a Read more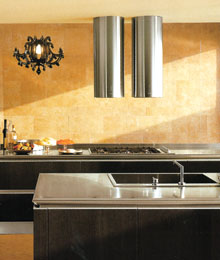 Are you looking to live in a fresh and clean space?
These stylish home décor products have come to save the day! With innovative tips and ideas for an eco-friendly atmosphere, you'll be well underway to living the good life – eco style. Read more