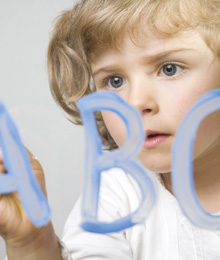 Talk. Walk. Play. The job description of a child may sound simplistic, but babies are in fact involved in the very complex business of brain development.
At this exceptionally young age, babies are engaged in what is perhaps the most important occupation they will ever undertake — learning language. Children quickly discover that communication offers a precious connection to the world in which they can share their likes, needs and feelings, and socially bond with those they love. In fact, no skill will be more critical to a child's well-being and success in life than the skill to communicate.
From the earliest moment, a baby stumbles across the discovery that a cry, gesture or babble are clever expressions of his needs and wants. By his first birthday, he has spent copious amounts of energy Read more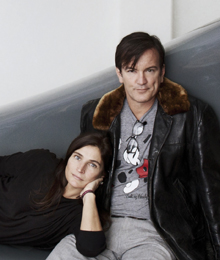 Before a basketball court on a roof of a five-storey home in Lower Manhattan could echo its first slam-dunk, a building in a parking lot was knocked down so that a crane could hoist the quadrangular concept onto the structure's crown. The ambitious project was coined by an eclectic pair of New York-based designers and lovebirds, who gutted the former gun-shop to make room for a renovation of rustic finds, Grecian floors, French doors and their fledging family of nine. Successfully flipping properties for exorbitant profits is nothing new for reality TV stars Robert and Cortney Novogratz, who have re-nested five times in seven years. They have since transformed a motorcycle garage into their new home, an über-hip yet kid-friendly townhouse that doubles as their office. While the lens of a camera has catapulted a family of unique proportion into the public eye, it has also captured the true essence Read more
In times when true love is considered hard to find, and even more difficult to hold onto, there are couples that inspire the beauty and sanctity of marriage. On July 26, 2011, 30 Villa Colombo residents aged 79 to 101 renewed their wedding vows in front of family and friends in a beautiful display of love and commitment. Read more
Discover Boating is a national non-profit program dedicated to educating Canadians on recreational boating. Offering information on boating activities, which include wakeboarding, skiing, fishing, cruising Read more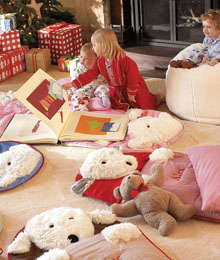 Cottonfield
For a modern and handsome look, check out the latest winter-wear from Danish designer, Cottonfield. A classic lambswool pullover covers a cotton plaid shirt, completed with an attractive blazer and a soft wool, acrylic scarf. Have him looking sharp for those brisk winter walks in these traditionally-styled outfits.
Keurig Coffeemaker
Small and stylish, this modern coffeemaker quickly brews your favourite blend in just minutes. Utilizing the patented K-Cup system, you can be sure the perfect amount of any rich and delicious beverage is brewed every time.
Hostess Gift Bag
A hostess gift bag is a thoughtful and personal way Read more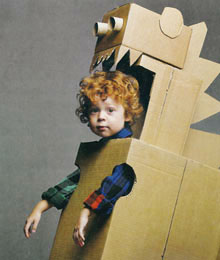 Christmas isn't just about presents and decorations; it's about love and family. So try to give to those who are in need – and remember: your money won't be just another present to them, but a symbol of love and compassion. Here are some places where you can get started: Read more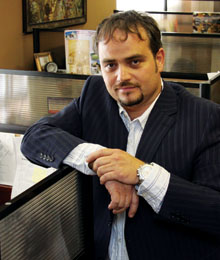 The evolution of Rexdale Disposal is a testament to the Rossi family's devotion and commitment to its work. A Toronto-based waste and recycling enterprise, Rexdale began in a rented space behind a gas station to grow into a three-acre property that houses over 30 crimson-coloured service trucks, a 20,000 sq. ft. building and 35 skilled employees. The Rossi family is a tight-knit group, who execute business matters with integrity, passion and diligence.
"For five days of the week, I would say my day starts at 5 a.m. and ends at 7 p.m. and then Saturdays are half days. That gives me about 75 to 78 hours of work a week," calculates Mauro Rossi, vice president of Rexdale Disposal. Mauro inherited an impressive Read more