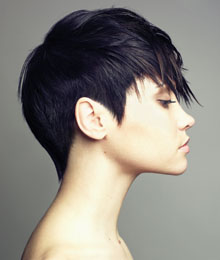 Wearing white from head to toe, the stylists at Fiorio Vaughan create a magnetic atmosphere that leaves clients coming back for more. Living up to the reputable name, every stylist is talented, creative, and loves what they do.
Lucky for us, Antonio Piro, associate owner of Fiorio Vaughan, met the love of his life when he came to Canada nine years ago. Although he left his home in Italy to be with his wife, Piro made sure he didn't leave his passion, zest for life, and breezy personality behind.
Piro enjoys exploring his creative side with short and edgy haircuts, but he assures clients that he only designs hairstyles that will suit their personality and lifestyle. "If I cut and style your hair and then you go home and you can't style it yourself, that means I failed," says Piro. Fiorio stylists always strive to combine creativity with Read more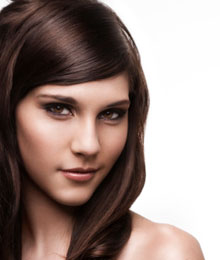 One of the City's Top Stylists — Ever since Salon E'vvero opened its doors five years ago, it has brought vibrant and friendly service in a modern and youthful atmosphere. Having culled over 20 years of experience, owner Maria Triumbari guides her clients with hair-saving tips and lavish styles. "Consult someone first before you go out on a whim," she advises. "Don't ever colour your own hair – I think that is the biggest mistake women make." So what does Triumbari recommend when it comes to keeping your hair manageable and oh-so-soft? "Moroccan oil is my best-kept secret to luscious, healthy hair," she reveals.
Surrounding herself with a talented and energetic team, Triumbari ensures that each member stays on top of the latest trends of the hairstyling world by attending seminars and Read more