The Genesis of Guizzetti Developments Inc.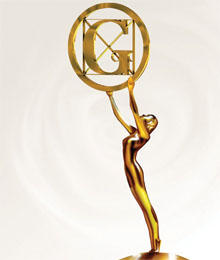 Over the past 50 years, Giovanni Guizzetti has worked to build the future he always wanted: an empire based on honesty and respect. Competing only against one person – himself – Giovanni's labour has paved the way to a conglomeration of success, a legacy he has now passed on to his son Stefano.
Today, Guizzetti Developments Inc., which has revolutionized the Yonge Street Corridor with high-density, mid-sized commercial and residential projects, is a testament to the fortified bond between father and son. "I've never been afraid to make sacrifices," says Giovanni, who left his hometown in Bergamo, Italy when he was 26. Arriving in Halifax on his birthday in 1956, he travelled to Montreal for work where he humbly accepted pay of 80 cents an hour. Patient and inquisitive for opportunities, Giovanni landed a job cutting wood in Timmins, Ont., which increased his daily income from $10 to $40. Looking back, he had no idea he would one day be at the helm of a transportation, real estate and construction domain creating employment opportunities for others.
When work waned during the cold winter months, Giovanni used his savings to buy a truck. "I was working day and night to make money, hauling and loading wood by hand," he recalls. In 1960, he married Luisa, a pretty brunette from Welland, Ont. They settled in Richmond Hill and had three children: Danny, Emma and Stefano. Just four years after landing in Halifax, Giovanni became a partner in The Richvale Garage at Yonge Street and Edgar Avenue. As founder and president of Woodbine Truck Centre Ltd., Giovanni was in the driver's seat of a number 1 national distributor for International Harvest Trucks. In addition, Giovanni imported Californian grapes and grape juice for winemaking with Guizzetti Bros Importing. In 1980, Giovanni became the president of Central Mack Truck Sales Ltd., which became the number 1 distributor of Mack trucks in the world, and was acknowledged as one of the top 10 companies in Ontario. During this time, the town of Richmond Hill awarded Giovanni for his outstanding performance in business.
Having dabbled in various industries throughout the years, Giovanni has proven his strong work ethic. "I was always on time – I was never late," says Giovanni, now 80. He still sneaks into the office "to talk to people and pretend he's working," he admits with a laugh. Despite his age, Giovanni's memory remains muscular, as he vividly recalls his early days as a farmer in northern Italy. When he was drafted to the army in the region of Le Marche, he showed promise and potential. His first mission moved him quickly up the ranks after he successfully destroyed a barn in just one shot.
Throughout the years, his sharp eye never wavered. "He takes initiative and does the best he can in whatever he does," says Stefano, president of Guizzetti Developments. "He doesn't do anything mediocre … he does it or just doesn't do it at all. I've always admired my father's integrity – his word means everything." To date, the company has acquired over 1 million sq. ft. of real estate. Its latest feat is The Grand Genesis, a luxury condominium of approximately 300 residences on Yonge Street and Edgar Avenue. "I'm proud to set an example of what Richmond Hill requires," says Stefano. "I take it as a big responsibility. Our decisions have to take into careful consideration the various goals and objections of both the surrounding local community and the municipality at large."
The Grand Genesis complex will secure the highest level of certification in the Leadership in Energy and Environmental Design (LEED) Green Building Rating System with Gold Certification, which helps to better the environment with sustainable green building practices. "I'm so proud of our LEED goal. We are taking initiative by providing a gold standard when it's not required."
Attracting first-time buyers, young professionals and empty nesters, The Grand Genesis will debut in the spring of 2011. "What's most exciting is that we are going to be creating up to 400 jobs in the next few years," says Stefano. Apart from increasing employment, Guizzetti Developments supports Habitat for Humanity, Rosalie Hall and United Way. Recently, Guizzetti Developments generously donated a home and a substantial donation to Yellow Brick House, a women's shelter desperately in need of housing for abused women and children.
"Through my father's hard work over the years – his sweat – I'm grateful for the opportunity to have acquired the real estate that he has, and trusting me to develop these properties, which has enabled me to create Guizzetti Developments."
www.guizzetti.com
905.597.0200