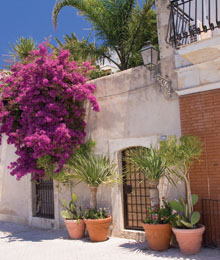 An island in the beautiful Mediterranean Sea makes an ideal vacation destination. With rich history and breathtaking scenery, Sicily is a must-see region of Italy.
Mandranova brings you all the beauty of an island with true Italian hospitality. A comfortable atmosphere, authentic cuisine, first-rate amenities and beautiful surroundings epitomize the Mandranova experience.
To appreciate Italy and all it has to offer, a Mandranova tour package is available. Starting off at the Mandranova hotel, this tour is six days, five nights. From Day 1 to Day 6, there is endless sightseeing in various Italian cities and towns, visits to museums, cooking courses, wine tasting, and leisure activities. Enjoy the architecture, history and overall beauty of Palermo, Agrigento, Caltagirone Read more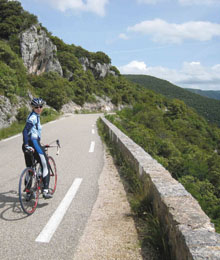 As the health and wellness industries boom, coupled with rising concerns for our planet's well-being, vacations are taking a turn for the explorative.
No matter where you spend it, a run-of-the-mill beach vacation is loosing its allure. With physical activity and eco-awareness on the rise, people are seeking new routes when it comes to the ultimate getaway. It's a trend that's picking up speed, as travellers combine bicycling with voyages to distant lands, provided by first-rate tour companies.
Whether you seek to explore the Hawaiian volcanoes or venture along Croatia's Dalmation Coast, Backroads can help. As one of the world's largest active travel companies, Backroads specializes in feature bike tours all over the globe. "I simply Read more