As much as we enjoy all the comforts and luxuries of Western society, there is still ample strife and chaos that afflict people across the globe. It's easy to ignore the problems within our own country, and even easier to ignore the problems outside it. We may say we care, but we really don't, else we would do something about it. Indeed, there are very few people willing to step up and really make a difference. Elio Madonia is one of those few.
Madonia is head of The Samaritan Foundation, a charitable organization dedicated to building homes for the poor – and I mean very poor – in the Dominican Republic. While vacationing in the Dominican in 1988, Madonia and his wife Lena took a wrong turn and stumbled upon the slums of the small village Charamicos – a terrible and unbearable sight. Maybe it was the right turn. Compelled to act, Madonia knew something had to be done Read more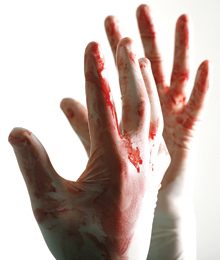 In the poorest corners of India, the skeletal bodies of street beggars reach forward with outstretched hands. Sunken faces and mouths open, searching for relief from the sweltering hell of their unfortunate existence. Speech is heard but only one word is understood – help.
Somewhere across the world, help is the shared sentiment of a total stranger who is suffering from acute kidney failure, fed up with the nauseating and weakening dialysis treatments, and scared of the average eight- to 10-year wait period for a healthy kidney transplant (most dialysis patients die in half that time). When the pain of any unhealthy organ becomes anywhere from noticeable to unbearable, individuals may feel inclined to search for ulterior motives of survival. Restoration of their depreciating health is the ultimate end result. The question is, at what cost? Read more