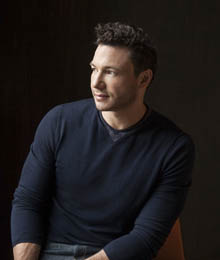 There's a sizzle of spirit spilling through a Vaughan Chapters, and of its endless rows and stacked tables of literature, the open book is Rocco DiSpirito. He's walking in brown leather shoes and fitted in an olive zip-up, weaving through a fidgeting crowd. A woman brazenly shouts out a dinner invitation to him, and he presses a mic to his mouth. "Buy a book or give me a hug," he deadpans. A shameless grin spreads across her face as he wraps his arms around her. The audience inches close.
The American celebrity chef and bestselling author from New York City is in town to promote his latest cookbook, and while expounding the virtues of healthy food, he's unabashed when confessing an erstwhile sweet tooth for saccharine cinnamon rolls. "I had an addiction to Cinnabon — it was harder to break than my crystal meth habit," he jokes, the crowd doubling over in a fit of laughter. Continuing to quip and cajole and lightheartedly lecture on Japanese kale and kamut, he concludes his visit with personalized autographs and photos that stream through the Twitterverse.
However comfortable he appears to be in his own skin, DiSpirito surprisingly had difficulties achieving a level of assuredness that leaves audiences enraptured.
A few meals before, at Alimento Fine Food Emporium in Toronto, he's sipping on espresso at a table tucked away from the lunch crowd. Vividly recalling his early days, the cordon bleu cook, food show host and former culinary judge was once gripped by self-consciousness. "I have to tell you of the days I was frightened over my own shadow. I used to practise Today segments in the private dining area of my restaurant: a host would play Matt Lauer and a hostess would play Katie Couric. When you have to be yourself on TV, the anxiety of worrying whether that self is the self everyone will like just gets to you." He moderates the disclosure with a bon mot, his modus operandi. "I take medication now, so it's much better." At 46, his charm braises in a drum of alacrity.

Read more
From pastoral pieces to colourful complements, these additions will accessorize your home, no matter what your style.
Packed with recipes from Italy's Calabria region, Rosetta Costantino brings old-world fare inspired by the seasonal ingredients from her family's garden to the North American kitchen in her cookbook, My Calabria. www.chapters.indigo.ca
You can hang this spherical copper light alone or in groups to form shiny chandeliers. Either way, this gleaming Tom Dixon fixture reflects its stunning surroundings. www.abchome.com
Wrapped in smooth leather and accented with orderly nail studs, the Yucca Chair from Zilli Home brings life to any room, adding a distinct, edgy look. Read more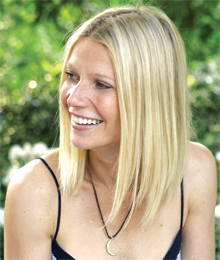 When you're an actress-turned-mom-turned-blogger-turned-singer, you're bound to have a lot on your plate. But Gwyneth Paltrow just couldn't resist adding yet another entree to her CV – a cookbook author.
With her statuesque figure and peaches-and-cream complexion, the award-winning actress is just at home in her kitchen than she is on the stage, having developed a passion for food after sharing treasured moments cooking alongside her late father, filmmaker Bruce Paltrow. Stretching beyond her role as actress, Paltrow's adoration for food imparted by her dad culminates in My Father's Daughter (Grand Central Life & Style, 2011), which is now a bestseller. "For me, I kind of feel like everybody in the whole world has passions that they should be pursuing … if people see me doing different things … maybe they would think, Read more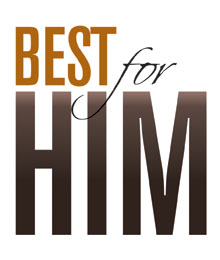 With the days getting shorter and the weather cooling down, warm your spirit with these distinctive, covetable items. Read more