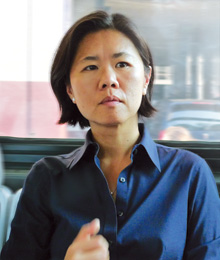 I'd like to introduce you to a man that I never met. In fact, few have ever met him. Yet sadly, we all know who he was.
This man was forgotten by a world fast moving. This nameless, faceless man remained unknown until his death on June 12, 2012. His decomposing body was found under a stairwell three weeks after his death of "natural causes." He was found only because the rotting stench of human decay alerted us to his presence.
William (Bill) Buss was born on April 2, 1941, in the tiny hamlet of Minitonas in Manitoba. Even those who knew Bill knew very little about him. For over 17 years, Bill was a member of The Good Neighbours' Club. The Club is located in the downtown east side of Toronto, where I serve as a newly elected city councillor. The Good Read more
Over the past three years, housing prices have appreciated in the vast majority of regions across the country. This solid growth has generated a general worldwide consensus that Canada's real estate market is safe and sound.
Toronto's market fared notably well during this period. When compared to August 2011, selling prices for August 2012 increased nearly 6.5 per cent to an average of $479,095 per home. This substantial growth was propelled by the city's low-rise home segment, which includes a 15 per cent price increase in single-detached homes.
Overall, sales may have been down this year in the GTA, but new listings were as well. Accordingly, market conditions held firm due to Read more