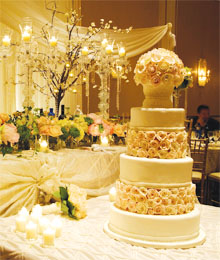 Not many banquet halls are quite like The Venetian, where you can look around and admire huge mosaics and glance up at a ceiling decorated with inspiring paintings and mouldings. The lobbies feature double tiers of gold, off-white and beige. The light reflects on the colours, juxtaposed with those of the mosaics and paintings to create an architectural masterpiece – a hall that not only displays art but is, in itself, a work of art.
The Venetian accommodates a variety of events, cultures and needs. It hosts everything from bachelor parties and showers to sacraments and weddings, including bar and bat mitzvahs and can cater to a wide variety of cuisines including Kosher, European, Chinese and Middle Eastern. Clients can also opt for a more traditional menu. "We pride ourselves on the diverse selection of food and services offered," says owner Joseph Mete. Read more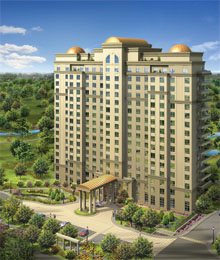 As the third tower of Bellaria Residences prepares to debut its splendour, the lavish condominium complex set in the expanding city of Vaughan is proving that good things do come in threes. Carving a niche in the luxury condo market, Bellaria sets the standards high for those who want to follow in its footsteps.
A feat superbly accomplished by Solmar Development Corporation, the lavish Tower 1 and Tower 2 structures of Bellaria Residences are not just the first high rises in Vaughan, but the epitome of a fairytale lifestyle with all the trimmings. "As a Bellaria resident, I can say wholeheartedly that it's a great place to live," says Amal Mishaiel. "The building itself is aesthetically beautiful and meticulously kept. Often times, my guests feel as though they are in a hotel rather than a residence," she gushes. Read more