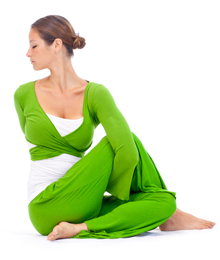 What is it about yoga that appeals to many people from a variety of backgrounds, ages  and lifestyles?  These days, yoga is as popular as any type of physical activity, such as running, spinning, weight training and boot camp. As such, yoga's popularity is a result of a feeling one is left with at the end of a class.  Like all good physical activity, one experiences freedom from stress as endorphins release to create a feeling of ease and relaxation; however, yoga also strives to bring peace and tranquility. Through a combination of poses, breathing and meditation, yoga teaches us how to access the peace and joy that at times is buried deep. Yoga not only provides a fantastic physical workout, but also delves deeper into the mind and spirit by promoting a union of these three elements. In Sanskrit, yoga means to yoke or unify; therefore the objective of yoga is to bring harmony and balance to the mind, body and spirit. Read more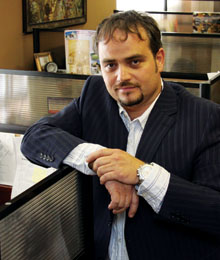 The evolution of Rexdale Disposal is a testament to the Rossi family's devotion and commitment to its work. A Toronto-based waste and recycling enterprise, Rexdale began in a rented space behind a gas station to grow into a three-acre property that houses over 30 crimson-coloured service trucks, a 20,000 sq. ft. building and 35 skilled employees. The Rossi family is a tight-knit group, who execute business matters with integrity, passion and diligence.
"For five days of the week, I would say my day starts at 5 a.m. and ends at 7 p.m. and then Saturdays are half days. That gives me about 75 to 78 hours of work a week," calculates Mauro Rossi, vice president of Rexdale Disposal. Mauro inherited an impressive Read more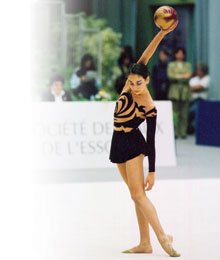 Rhythmic gymnastics is a representation of beauty, poise and elegance. Taking form in various disciplines, this graceful art combines dance and sport, developing coordination, flexibility, strength and musicality to fortify the body and invigorate the soul.
Founded nearly 30 years ago, Ritmika Rhythmic Gymnastics Club is one of the most established, recognized clubs in Canada. "Our coaches are passionate about the programs we offer and truly care about the development of our students," says Annely Riga, the club's owner and a former gymnast herself.
With programs ranging from beginner recreational to highly competitive, tiny tots to adults, Ritmika is extremely comprehensive, ready to cater to any student who walks Read more