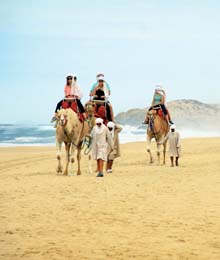 The morning sun begins its ascent, enticing a brilliant wash of new hues over the Pacific Ocean's rising tide. To my left, a series of graceful white caps release as they kiss the shoreline. To my right, the endless desert expanse exhales with sublimity. The setting is Los Cabos, Mexico, but this isn't any ordinary stroll along the beach. The once-in-a-lifetime view flashes into my frame from atop a camel's back as he steadily meanders across a refined blanket of sand that glistens like silk.
This moving Baja experience is just one pinnacle of a multitiered outback and camel safari excursion conceived by Cabo Adventures. After saying good-bye to my new four-legged friend, I arrive at a local ranch to taste and savour delicious regional cuisine. From handmade tortillas to spicy salsas and beans, this culinary stop casts a spell on my palate. True to the flavours of Mexico, the stirring jaunt concludes on a spirited note with a tequila-tasting session. When I arrive back at the Sheraton Hacienda Del Mar Golf & Spa Resort, I feel alive, accomplished and in awe of all I've seen.
My excitement is eclipsed by a state of unparalleled relaxation bestowed by the SOMMA WineSpa at the Fie-sta Americana Grand Golf Resort. The massage I receive after sipping the house special is unique to any other. The oils and aromatherapy being used, such as the ever-popular wine mud, have the essence and aroma of a Mediterranean vineyard. I'm informed that these wine-based products consisting of pips and pulp benefit the body through antioxidants that are absorbed directly through the skin. This is my first time being exposed to what's known as Vinotherapy, and I leave hoping it's not my last.
Read more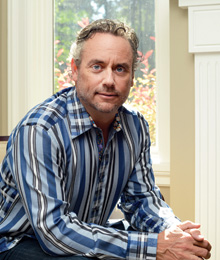 Decades ago, the Bhutanese government developed the concept of Gross National Happiness (GNH), which measures the vitality and well-being of its population and encourages economic growth balanced by other priorities, such as the country's spiritual values.
The idea of GNH captured my imagination while I was travelling through Bhutan last summer as it's in such sharp contrast to our traditional Western thinking. We tend to measure success against material goals rather than focusing on what we really value. My own story is a familiar one: I spent years working around the clock in pursuit of "success." My single-minded pursuit of wealth and power got me what I thought I wanted, but I eventually lost what really mattered to me. I was facing cancer, a failing marriage and barely-there relationships with my kids. That's why I actively Read more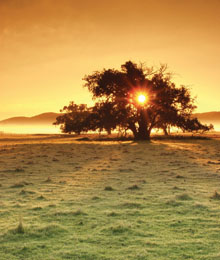 Physically speaking, society isn't what it used to be, and that's a good thing. For the most part, we've migrated far beyond our TV-dinners and chain-smoking tendencies, into a world of flax spinach wraps and daily Pilates routines. Overall, we're treating our bodies better. But physical fitness is just half the solution to a twofold problem. You don't have to step back 2,500 years and consult the Buddha to realize balance is the key to completeness. If you read Fit Soul, Fit Body, it's clear that reaching your highest level of health is about nourishing the physical and the spiritual, at the same time.
The book is the result of two experts, each in opposing fields, who combine their knowledge to form a one-stop guide to health and happiness. Brant Secunda, a world-renowned shaman and healer, brings his expertise from a 12-year pilgrimage with the Huichol – indigenous natives from Western Central Mexico Read more