The Bare Essentials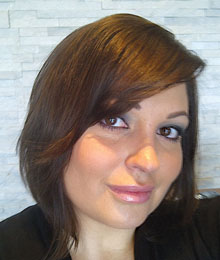 There is no denying that there is something very sexy about smooth, bare skin.
For those of you considering the idea of achieving this, Dina Martins, owner of BodyBare Laser Skin & Wellness, helps to ease any of your apprehensions. "It used to be that unless you had fair skin and dark hair, you risked scarring and pigmentation problems or, at the very least, poor results from laser hair removal. But technology has vastly improved. We can now offer laser hair removal to a broader range of complexions and hair hues," explains Dina Martins, certified medical esthetician.
Laser hair removal is cheaper in the long-run with minimal discomfort. Understanding the process makes all the difference, and after an initial consultation with Dina or one of her staff members, clients leave more educated and reassured. "Laser hair removal is safe. The laser light targets the pigment found at the base of the hair root, heating it and disabling it. Prior to the procedure, a cool gel is applied to the skin." An advantage to having laser treatments over waxing is that you can shave in-between your sessions instead of waiting for your hair to grow. And no, shaving will not make your hair grow back thicker or with more stubble.
The most popular requests at BodyBare are the Brazilian and the Bro-zilian. Female clients bring in their men because they prefer them well-groomed. "For our discerning clients, it is about hygiene: being bare leaves a sense of cleanliness. After just six sessions, the area will essentially be hair-free with minimal maintenance."
Regardless of the area you choose to get rid of stubborn hair, laser hair is definitely the better choice. And with summer just around the corner, now is the perfect time to start!
Mention City Life Magazine to receive 30% off a laser hair removal package. Still unsure? A visit to BodyBare Laser Skin and Wellness for a consultation with Dina or a staff member will put you at ease.
www.bodybarelaser.ca
905.553.0022