Today's generation has come to expect results that are as effective to our self-confidence as they are efficient to our busy schedules. Specializing in the beauty industry's most innovative skin care systems, The Laser Generation Anti-Aging Clinic stays ahead of the curve with groundbreaking alternatives that not only garner immediate approval, but are also non-invasive. "We strive to offer the best, the latest, the most comfortable and effective treatments to our clients," says Suzie Swica, owner and director of clinical services of The Laser Generation.
Recently joining its impressive collection of rejuvenation and resurfacing treatments is the Icon Aesthetic System and the Acleara Acne Clearing System, two highly advanced treatment platforms from laser research leader Palomar Medical. The Laser Generation is one Read more

Time isn't the only thing that ages and changes your skin. The sun is a major culprit when it comes to fine lines, wrinkles and altered pigmentation. "A person should look for an SPF of at least 30 and it should say broad spectrum, which means that it covers UVA, as well as UVB radiation," says dermatologist Cheryl Rosen, national director of the Canadian Dermatology Association's sun awareness program. "They can both damage DNA and they can both cause skin cancer." The Food and Drug Administration (FDA) recommends reapplying sunscreen every two hours, which is especially important during long periods of sun exposure. On how to prevent sunspots, Dr. Rosen suggests playing it safe. "Wear a hat, seek shade, and play your tennis game at nine in the morning instead of noon."
Read more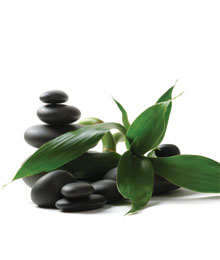 A new wave of skin care has arrived in Vaughan and you can find it at NuAge Medical Spa. Offering revolutionary treatments that will help you reincarnate your look, NuAge is truly ahead of its time. When you walk through its doors, bright colours, stylish décor and a super-friendly staff will welcome you. Specializing in advanced skin care, this unique unisex spa offers a wide range of services such as microdermabrasion, laser skin treatments, laser hair removal, natural spray tanning, manicures, pedicures and plenty of other exceptional options.
Teresa Kavanagh-Lanni opened NuAge in February 2009, fulfilling her lifelong dream. Having over 15 years of experience in the beauty industry, Teresa brought on board Christina D'Andrea who is a seasoned and highly qualified esthetician. Read more