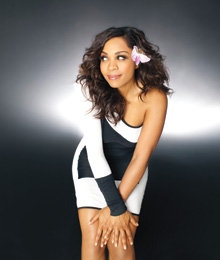 In a world where music is often treated like bubble gum, consumed and discarded fleetingly, how does an artist keep her music fresh, distinct and relevant? Sometimes, it means turning back the clock.
After a three-year hiatus, Canadian R&B singer Divine Brown returns to the spotlight with her hip-swaying blast from the past, "Gone." Its infectious hook — "I'm Gone!" — accented by the ba-dant-dun-da-dant of bellowing horns, set to the steady rhythm of underlying keys and choir-like harmonies, transports you back to the vinyl-spinning, radio-rocking days of 1960-something.
This first single comes on the cusp of her third album, Something Fresh, slated for release in early 2013. She describes the album — produced by Woodbridge-natives the Rezza Brothers — as a Read more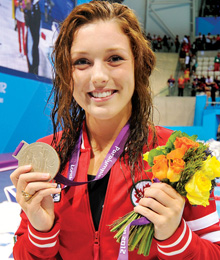 Inspiring people around the world, athletes with disabilities made a splash at the London 2012 Paralympic Games from August 29 until September 9, 2012. Seven gold, 15 silver and 9 bronze medals were awarded to the Canadian athletes, for a total of 31 medals. Superstars Jay-Z and Rihanna were among the performers at the closing ceremonies. Read more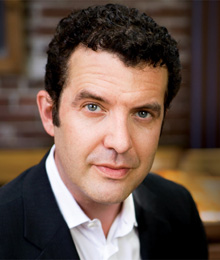 Rick Mercer is an enigma. This might not seem apparent through his playful on-air antics, but behind all the cheeky banter, commercial parodies and in-your-face ranting, there's more to this unadulterated Canadian than meets the eye. It's a lesson I learned early on during our midday sit-down at Allen's in Toronto, one that shines a light on a side of this political satirist that's rarely captured by cameras.
It's Mercer's choice, Allen's, and an excellent one at that. The Irish-American pub on Danforth Avenue, known for its à la carte burger and willow tree-shaded patio, gives a nod to the Emerald Isles via a bar lined wall-to-wall with a generous selection of spirits. Where better to interview a good ole islander like Mercer?
He mentions he likes to pop by for the odd Guinness, but he's ordered an ice water — he's a professional, after all. And, as it turns Read more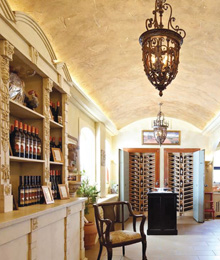 Virtually every start-up starts with a story — the most underrated tool at our disposal. Stories are motivators, inspirational and rewarding at the highest level of personal experience. But stories must be genuine, able to draw the listener in a way, as if those stories were their own.
For Marisa (my wife and partner of 40 years) and I, the motivation driving our desire to develop a winery was stirred by my stint as Ontario's trade representative to Italy — Milan, to be exact. The event was so pivotal to us that we often define our life as before and after Italy. We fell in love with the essence of Italian ingenuity, creativity and outstanding crafted wines. We began to embark on a dream to develop Amarone-styled wines in Canada, with the grapes we grow and subject to the differing climactic conditions. After a few years of talking about our dream, events reminded us that it was time to move forward. In essence, we realized that if a dream is genuine Read more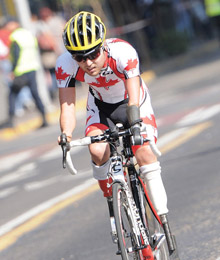 The buzzer sounds and for three and a half minutes Victoria Nolan pulls on her paddles with all her might, feeling the tension of the water through her arms. A year of intense training has led up to this crucial moment, and soon she'll have her victory.
"To come out and win gold, you realize that this is what it takes, and it was all worth it," she says of her and her team's triumph in the adaptive rowing event at the 2010 World Rowing Championships in New Zealand. She has maintained this philosophy of hard work while training for this year's adaptive rowing event at the London Paralympics. Dedication and perseverance are common words in Nolan's vocabulary. Diagnosed with an eye disease at 18, she discovered that she had been gradually losing her eyesight for years. With the birth of her two children accelerating her condition, Nolan was left with three per cent of her vision. As a result, she became Read more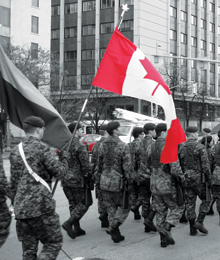 Improvised explosive devices (IEDs) have been the largest threat to our Canadian Forces and have accounted for a large proportion of the deaths of many a brave soldier.  This is often a reality that the mothers and fathers, sisters and brothers, sons and daughters of the Canadian Armed Forces grapple with every day, and why our support – both at home and afar – is, and will always be, of the utmost importance.
"In any conflict, it's all about measures versus countermeasures," explains Michael Martin, president of Valley Associates Group, one of Canada's largest independently owned provider of equipment to the Canadian military. "There was a certain level of threat when the Canadian Forces went into Afghanistan. They went in with a certain level of protection, and the insurgents – the Taliban – learned how to defeat that level of protection. They upped their game Read more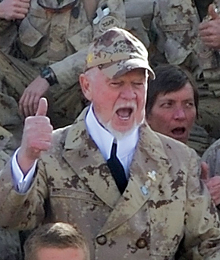 Since 9-11, I went from your average news consumer to a raging news-oholic. I start my day with a little The Huffington Post and The Gazette. Before my night's end, no one delivers the news better than The National's Peter Mansbridge. The only cable network news channel that I stay away from is Fox News. I take a glimpse here and there but my forehead becomes exhausted from the eyebrow-raised eye-rolling. It seems to me that mainstream news media rarely allows a glimpse into the humanitarian endeavours of my country's, or our neighbours to the south's troops.
Gripping images of war and its residue put such a negative spin on the selfless acts our service men and women are doing overseas. I realize that the most important part of the Canadian mission was to contain and destabilize the Taliban. Even if it is the most important part, there's more to the story. If we saw the other Read more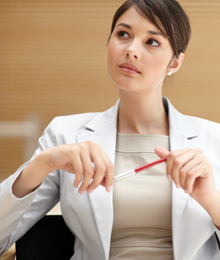 If I have self-employment income and have not filed personal taxes for three years, what can happen to me and my family?
Not filing a tax return if you owe money to the CRA (Canada Revenue Agency) is considered a crime and can lead to severe punishment. The CRA can charge you criminally and penalties and interests will be added to all amounts owing.  Penalties for not filing a tax return or other ways of evading the taxman are stiff. The CRA enforcement division efficiently tracks down and prosecutes tax evaders. The best thing to do is to come and see us so that we can assess the actual amount owing, if any. Our team will then prepare a confidential, voluntary disclosure to CRA on your behalf. This process may avoid criminal prosecution and penalties. Read more

Neil Young's search for a heart of gold ended at the 2010 Winter Olympic Games in Vancouver, Canada. In just over two weeks, the True North stood strong, gaining more golds – 14 – than any other country in Read more