Three-time world champion Patrick Chan keeps his head high and his focus steady. After all, this latest win (his third consecutive World Championship title) brings him one step closer to the 2014 Winter Olympics in Sochi, Russia, and he's got his eye on the gold.
Chan leads a hectic life, flying back and forth between competitions, and to his hometown in Toronto and Detroit, where he recently moved to train at the Detroit Skating Club, along with other competitors, for the World Championships in London. I catch up with him on the phone as he waits for a flight out of Toronto's Pearson International Airport, and he tells me how he came to the sport he believes is a great way to express yourself.
A native of Ottawa, Chan moved to Toronto at a young age and took up the sport of figure skating on the recommendation of a hockey coach who told him he should learn how to skate well before he started to play hockey. "I just got better and better really quickly and then just went ahead and stayed in figure skating." Luckily for him, he also had a lot of support from friends and family growing up, making for a positive environment that was integral to keeping him motivated on the rink. "[They were] always really supportive of me, and so [were] my fellow students and especially my friends. They never alienated me because of what sport I did, they just really admired the fact that I was a really good athlete," says Chan, who attended North York's École secondaire Étienne-Brûlé. "I don't know if I would have kept on skating if I was ever bullied. It would have really discouraged me and then I wouldn't have had the confidence just to skate," he adds.
Read more
Copies of Stefan Sagmeister's Things I Have Learned in My Life So Far are carefully culled from a cardboard box and arranged like the Great Pyramid of Giza in the gift shop at Toronto's Design Exchange. Handled like bone China, this inanimate book with content so far from idle has the razor-edged expression of irony. Its author, a wonder of the design world, is upstairs readying his highly anticipated exhibition for tomorrow's big reveal. True to stereotypes, the New Yorker is running half-an-hour behind schedule.
It's 12 p.m. and beside the shop, two men have just begun adhering life-size letters to a freshly painted taxicab yellow wall in an artery of the original Toronto Stock Exchange building. By the time Sagmeister is ready, the first six characters of his forthcoming exhibit's title, "The Happy Show," are revealed. A cheeky caricature of a copulating couple covers the face of an elevator, offering a taste of what awaits as its doors provocatively slide open to let us in. On the second floor, the man of the hour is heard though not seen, wrapping up his third consecutive interview. Visitors are cautiously welcomed by Sagmeister's handwritten advisory: "This exhibition will not make you happier."
The show is a sensorial glimpse of the designer's decade-long exploration of that very emotion. This multimedia endeavour metamorphosed from maxims in his personal diary to a poetic book to a public portrayal of finding life's ultimate purpose that will unravel in a feature-length documentary scheduled to debut in the fall of 2013. Sagmeister makes his mission clear through the words of French mathematician and philosopher Blaise Pascal lacquered on one of the walls: "All men seek happiness. This is without exception. Whatever different means they employ, they all tend to this end. The cause of some going to war, and of others avoiding it, is the same desire in both, attended with different views."
Read more
Johann Olav Koss
Right To Play International founder and CEO
2012 Ontario Ernst & Young Entrepreneur
Of The Year recipient for Social Entrepreneurship
Johann Olav Koss created a global humanitarian organization that puts the ball in the court of marginalized, disadvantaged children in more than 20 countries by making sport and play a right, not a privilege. Right To Play's pragmatic founder was deemed "One of 100 Future Leaders of Tomorrow" by TIME magazine.
www.righttoplay.com
You've found success in many arenas, first as an Olympic speed skater and now as the CEO of a renowned humanitarian organization. What is your attitude towards achieving your goals, regardless of the realm?
Koss: I believe that in order to achieve your goals you must be willing to work incredibly hard, stick to your vision and be able to see solutions where others see problems. These are the three key areas that helped me to succeed when I was an athlete and have helped me now in my current role at Right To Play.
What is one factor most entrepreneurs overlook but you view as essential?
Koss: I believe that it is important to fail — to occasionally not experience success. These are the opportunities we have in life to learn and to grow as people. I believe that everything you do in life is for a reason and gives you the experience and the knowledge to tackle future problems. Everything that has happened in the past makes you the person you are today. I have learned more from my failures than my successes.
Read more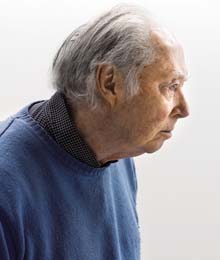 It's tough to keep up with Michael Snow. The 84-year-old juggernaut of art, who over the years has entranced the public imagination with such iconic works as the odyssey of grandiose geese in Flight Stop at the Eaton Centre, the sculptural gazers that toast the facade of the Rogers Centre in The Audience and the landmark film Wavelength, continues to provoke and stretch artistic paradigms in Canada and beyond. Unrelenting in his ability to transform and shape our visual perceptions of art, his current master strokes include "Objects of Vision," an exhibit at the Art Gallery of Ontario (AGO), In This Way, a video installation featured in the National Gallery of Canada's exhibition "Builders," and a glowing canvas display that will climb its way up the Trump Tower in Toronto, illuminating a spectrum of light and Snow's innovation and resilience. With works housed in prestigious galleries the world over, the thriving, decades-long career of Snow is a portrait of his permanence. The pluralist sees beyond single artistic realms, comfortably drifting through mediums, flowing through time with experiential art as new and relevant today as if unveiled decades ago.
What inspired you to create the 14 works that constitute "Objects of Vision," your exhibit on display at the AGO?
It's an assembling of works from various periods. I won the Gershon Iskowitz Prize, and one part of it is that you can have an exhibition at the AGO. And for many years I'd been thinking about attempting to bring together these separate sculptures that had been made at different times. The Gershon Iskowitz Prize was an opportunity to finally bring them all together and see what they kind of said to each other.
Read more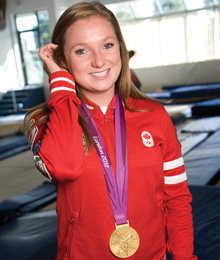 After capturing Canada's only gold medal at the 2012 Olympic Games, you'd think Rosannagh (Rosie) MacLennan would be flying high. But the 24-year-old trampolinist remains as grounded as ever — and the weight of gold has nothing to do with it, either.
"It's obviously something I'm really proud of," says the King City native, "but at the same time there's a lot more to celebrate than gold medals."
Of course, such as how your victory could spark grassroots enthusiasm, encouraging a new wave of fledgling trampolinists to enrol in this relatively unsung sport, boosting local economies and laying the foundation for future Olympians?
"Yeah, but I think as a kid, even watching the athletes that don't get a Read more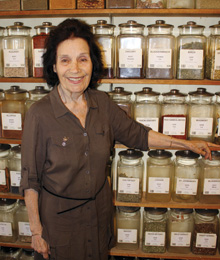 "I still feel his presence here all the time," says Evelyn Dorfman. The petite, moxie brunette is staring at an oval-shaped frame featuring her late grandfather Max Harriman Thuna, founder of the famed family business she's been running for the last 24 years. "He listens to the various conversations here, there's a vitality to him," she adds of the patriarch she barely knew. The intimate Danforth Avenue store, that's redolent of the past and lined with more than 1,500 vintage apothecary jars, is perhaps better known for its history than its herbs.
Thuna planted the first seeds of his nearly 125-year-old legacy at a small shop on Queen Street West in 1888. The former storefront was, at the time, swathed in block-lettered promises of herbal remedies — something Dorfman says wouldn't be acceptable today. Read more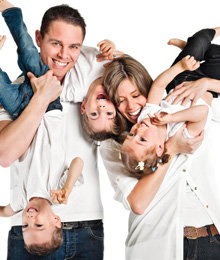 Learning that your child suffers from cerebral palsy (CP) is a powerful blow, weighty enough that most families barely have the strength to weather it. Now imagine being told that all three of your children will struggle with this condition for the rest of their lives; the very thought causes any parent strain.
But for Dana and Jared Florence, the parents of darling four-year-old triplets Taylor, Brody and Cole, the heartbreaking reality of CP in their family opened the door to an opportunity that has impacted countless families struggling with the same circumstance.
"I don't want to sit here and pretend it wasn't difficult," Dana recalls of the dizzying day when their triplets were diagnosed. "There were a lot of tears and a lot of anger and a lot of really difficult emotions. But Read more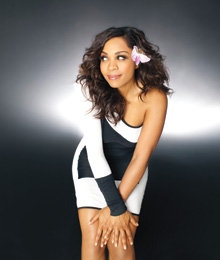 In a world where music is often treated like bubble gum, consumed and discarded fleetingly, how does an artist keep her music fresh, distinct and relevant? Sometimes, it means turning back the clock.
After a three-year hiatus, Canadian R&B singer Divine Brown returns to the spotlight with her hip-swaying blast from the past, "Gone." Its infectious hook — "I'm Gone!" — accented by the ba-dant-dun-da-dant of bellowing horns, set to the steady rhythm of underlying keys and choir-like harmonies, transports you back to the vinyl-spinning, radio-rocking days of 1960-something.
This first single comes on the cusp of her third album, Something Fresh, slated for release in early 2013. She describes the album — produced by Woodbridge-natives the Rezza Brothers — as a Read more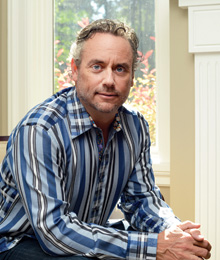 Decades ago, the Bhutanese government developed the concept of Gross National Happiness (GNH), which measures the vitality and well-being of its population and encourages economic growth balanced by other priorities, such as the country's spiritual values.
The idea of GNH captured my imagination while I was travelling through Bhutan last summer as it's in such sharp contrast to our traditional Western thinking. We tend to measure success against material goals rather than focusing on what we really value. My own story is a familiar one: I spent years working around the clock in pursuit of "success." My single-minded pursuit of wealth and power got me what I thought I wanted, but I eventually lost what really mattered to me. I was facing cancer, a failing marriage and barely-there relationships with my kids. That's why I actively Read more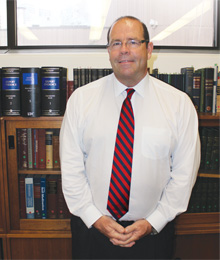 "What led me to where I am right now is kind of a circuitous journey," says Dr. Andrew McCallum. The chief coroner for Ontario is sitting in a large, antiquated boardroom that's covertly connected to his personal office in downtown Toronto. Behind him is a bookshelf brimming with encyclopedia-sized texts that advise on cerebral subjects such as expert evidence, fractures, forensic medicine and poisonings. From the strict security check-in to the closed-mouthed hallways, it's the makings of a CSI: Crime Scene Investigation episode — but as McCallum contests, he's no Al Robbins. "The big difference is that we focus on stuff that wouldn't make great television but what really matters. I'm talking about, 'how do you keep people alive?'"
What he means by "circuitous" is that after finishing medical school, Read more