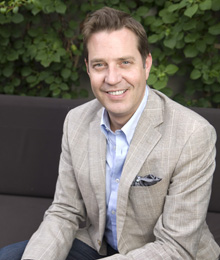 If you ever get the chance to experience an orchestral performance, your perception of what music is supposed to feel and sound like will suddenly be heightened to glorious proportions. Music — every note and bar of it — has always played a part in the life of virtuoso Steven Reineke.
On the rooftop patio at The Spoke Club on King Street West, City Life Magazine sat down with the charismatic symphonic composer, arranger and conductor to discuss what the city of Toronto sounds like, and what he hopes to bring to the mix.
Q: How does it feel to be the Toronto Symphony Orchestra's (TSO) newly appointed, first principal pops conductor?
A: I'm really excited. It kind of feels like we've been dating for about 14 years and just got married: I made my debut here back in 1997, Read more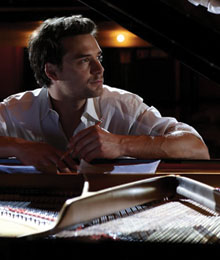 A sleek black Yamaha grand piano is positioned in the centre of Michael Kaeshammer's Toronto loft: a fitting location for a young man who has built his life around this musical instrument. "I've never had a different job in my life," says Kaeshammer, who is set to debut his seventh album Kaeshammer in April 2011.
"My dad was a huge jazz fan and when I was a kid that's all I knew … without him I wouldn't be playing the piano."
The charismatic pianist ended last year successfully. He performed with sultry vibrato Jill Barber, and was the under card in Anne Murray's tour across Canada last year. "I was so impressed that [Murray] would go out and have so much fun performing and it was all sincere." Read more