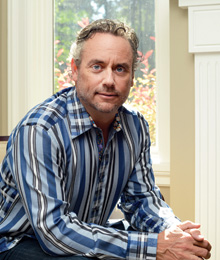 Decades ago, the Bhutanese government developed the concept of Gross National Happiness (GNH), which measures the vitality and well-being of its population and encourages economic growth balanced by other priorities, such as the country's spiritual values.
The idea of GNH captured my imagination while I was travelling through Bhutan last summer as it's in such sharp contrast to our traditional Western thinking. We tend to measure success against material goals rather than focusing on what we really value. My own story is a familiar one: I spent years working around the clock in pursuit of "success." My single-minded pursuit of wealth and power got me what I thought I wanted, but I eventually lost what really mattered to me. I was facing cancer, a failing marriage and barely-there relationships with my kids. That's why I actively Read more
In  our increasingly self-involved, individualist culture, it's easy to get down on ourselves and believe that our problems are insurmountable. North Americans tend to have a victim mentality that focuses on the individual before all else and fails to look at the big picture. Our counterparts to the East, on the other hand, have a more optimistic mindset, placing the collective whole before the self. Although this approach can have its downfalls, we can definitely learn a thing or two from its fundamentals, because for these individuals, happiness is a way of life.
As a former Yale-trained lawyer, Gretchen Rubin, author of the New York Times bestseller, The Happiness Project, was aware of the complexities of the way we live. All the long hours, pressing deadlines, cellphone and e-mail addictions were depleting her time and her happiness. Read more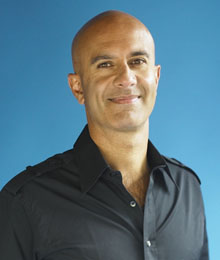 In a world filled with chaos, author Robin Sharma reaches into the depths of life's experiences, engaging his readers to see an inspiring revelation where happiness is an attainable process, not a final destination. Read more