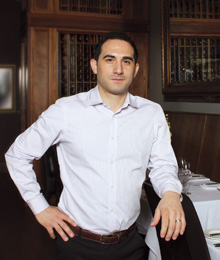 Nothing caps off a long week like a decadent evening out at a first-class restaurant. But what really makes a great dining experience? Is it the mouth-watering cuisine? The relaxing and welcoming atmosphere? The exceptional service from a maître d' who inspects each plate before it's served? Or a seemingly endless wine list with world-class vintages from top vineyards? At Vinsanto Ristorante, each of these things is an integral part of the whole package.
Much like the delectable baked oyster mushrooms from its popular antipasto Funghi di Bosco, this is just the start of the Vinsanto Ristorante experience. "My motto is passion, ambience and decadence," says John Di Vittorio, owner of Vinsanto Ristorante. "That's what I've strived for from Day 1." It's this uncompromising dedication to the perfect dining experience that has Read more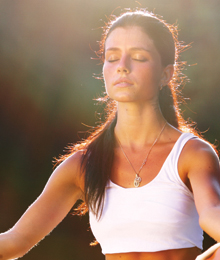 When Kathryn Curtis put her passion for yoga to the test, the results were quite riveting. The PhD student in York University's department of psychology, faculty of health, is the lead author of a pilot research project that suggests yoga reduces physical and psychological symptoms in women with fibromyalgia, a condition that causes fatigue and chronic pain in muscles and joints. "I was inspired to do this project as I have a deep love for all aspects of yoga, and wanted to be able to make this practice accessible to those who might benefit from it most," says Curtis.
Eligible research candidates completed an eight-week yoga intervention in which they provided pre- and post-program salivary cortisol samples, attended two 75-minute hatha yoga sessions weekly, filled out multiple questionnaires concerning pain, and took part in a final follow-up session. In total, 19 female Read more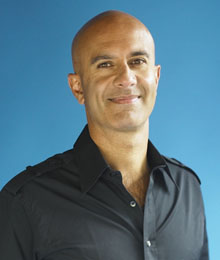 In a world filled with chaos, author Robin Sharma reaches into the depths of life's experiences, engaging his readers to see an inspiring revelation where happiness is an attainable process, not a final destination. Read more