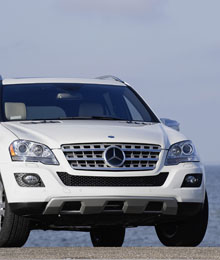 With the winter upon us, and our beloved sports cars sitting dormant in the garage, luxury SUVs take centre stage.  In the North American market, where SUVs have shown their popularity year after year, the competition is fierce.
Desired by many, and driven by a lucky few, Mercedes Benz is synonymous with luxurious driving. The 2010 ML350 BlueTEC is no different.
While some argue that it is a necessity of winter driving, four-wheel-drive often comes at a premium. It's often more expensive to fuel, more expensive to maintain, and more expensive to purchase.  And while the ML350 is by no means an inexpensive vehicle, with a base price tag of $58,900 buyers are getting a lot for their money. Read more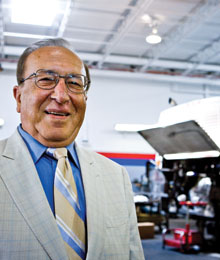 For a man who has successfully conquered the competitive industry of transportation, Vahe "Cy" Tokmakjian emanates bashful charm. He's dressed in a light-coloured suit and dress shirt of a royal blue. Sipping on his morning coffee, Cy's face is never without smile or nostalgic expression, as he delves into the storied past of his domestic and international conglomeration, Tokmakjian Group, a prodigy in the transportation business.
Headquartered in Ontario's industrial community of Concord, Tokmakjian Group was conceived from childhood dreams and born via skilled experience. During a time when deals were sealed with a handshake, Cy set out solo at 29, unbeknown to what the future had in store for him. "I remember shaking hands with Tony DeGasperis, when we were both small businessmen beginning our journeys," Cy, 69, reflects. Read more