Nuage Medical Spa: Reinventing Beauty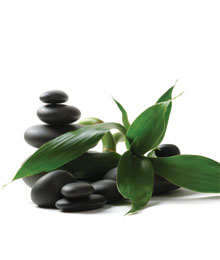 A new wave of skin care has arrived in Vaughan and you can find it at NuAge Medical Spa. Offering revolutionary treatments that will help you reincarnate your look, NuAge is truly ahead of its time. When you walk through its doors, bright colours, stylish décor and a super-friendly staff will welcome you. Specializing in advanced skin care, this unique unisex spa offers a wide range of services such as microdermabrasion, laser skin treatments, laser hair removal, natural spray tanning, manicures, pedicures and plenty of other exceptional options.
Teresa Kavanagh-Lanni opened NuAge in February 2009, fulfilling her lifelong dream. Having over 15 years of experience in the beauty industry, Teresa brought on board Christina D'Andrea who is a seasoned and highly qualified esthetician. Holding nothing but the highest industry standards, both Christina and Teresa believe not only in using the best products available on the market but also offering the best services. "I love interacting with people and providing them with services that they not only want, but definitely will enjoy," says Christina. World-renowned skincare line Dermalogica and eminent mineral makeup line Jane Iredale are two of its upscale specialty brands. The trusted choice of some of the world's best makeup artists, Jane Iredale provides the convenience of a foundation, concealer, powder and natural sunscreen all in one.
Providing clients with effective health-conscious alternatives for their body, skin and mind is NuAge's main priority. The harmful effects of the sun and tanning beds are an outdated and deadly way to darken your skin. NuAge offers the healthy alternative of the St. Tropez natural spray tan – the tan of choice amongst Hollywood's famous. A St. Tropez tan lasts up to two weeks and is made from beets, sugar cane and aloe vera.
If relaxation is your cup of tea, you will certainly enjoy sipping on a soothing hot beverage while indulging in a relaxing pedicure. Imagine your tired feet soaking in a tub of warm water while a heated pillow lifts the heavy weight of the working-world off your shoulders. Add an ionic-foot-detox and your body's toxins will drain away.
NuAge Medical Spa is a high-end retreat that will fulfill your every desire without leaving your pockets empty. If you're welcome to the idea of getting pampered and you want to say goodbye to your skin concerns, take comfort in knowing that NuAge is nearby. With an experienced staff that takes pride in what they do, you know that your mind, skin and body are all in good hands.
www.nuagemedspa.net 905.761.1793