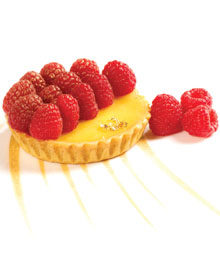 Dolcini by Joseph
In the quaint town of Kleinburg there is a shop of magical delights and fantastic imagination. Filling an historic village with wondrous smells of moist cakes, gooey glazes and mouth-watering treats, Dolcini by Joseph creates decadent desserts with a world-class taste.
As his second bakery, Dolcini by Joseph is the manifestation of Joseph Montinaro's desire to produce artistically beautiful and progressive pastry. After taking over his father's business, West Finch Bakery, he soon became bored with traditional recipes. He journeyed to Europe to explore other baking possibilities. Treated to a whole other world of pastry delights, Montinaro experienced an "explosion of ideas." This new-found inspiration was a key factor in opening Dolcini by Joseph. Read more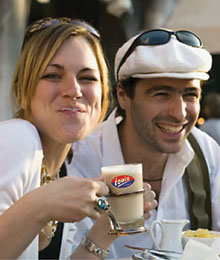 Do you recall when you enjoyed your first sip of coffee? Chances are your intense love affair with caffeine is still going strong, as you yearn for its rich aroma each morning. "It must be of a sweet taste – not bitter – and it must have a few centimetres of froth or schiuma, as we call it. And when you pour the sugar into the coffee, it should be allowed to sit for a few seconds. It is an art. No doubt about it," says Ross Cammalleri, owner and general manager of Alfa Cappuccino. This, his sharp, impassioned and tempting description of the ideal espresso, sends the java-obsessed on frenzied coffee runs.
Alfa Cappuccino is an importing mecca: an impressive 20,000 sq. ft. of espresso machines, coffee makers, whole coffee beans, coffee grinders and restaurant equipment and accessories. Ross, along with his brother Sam, began Alfa Cappuccino in 1986. "This coming October it will be 23 years," explains Ross. Read more