From fine dining on a Saturday night, to a relaxing brunch Sunday morning, City Bites offers an exquisite selection of local Vaughan and GTA restaurants.
1. Carmelina Restaurant
Transport yourself into an exotic Mediterranean atmosphere with rich Roman cooking and superior wines from around the world. Carmelina's enticing entrées, fresh, crisp salads, gourmet pizzas and lavish pastas fused with classic décor has something that will make everyone's dining experience spectacular. 905.754.0558
2. Spacco
You can finish off a plate of authentic Italian cooking by choosing from a long list of tasty appetizer and meal options, including coconut shrimp, battered calamari, steamed mussels, Read more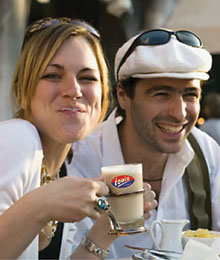 Do you recall when you enjoyed your first sip of coffee? Chances are your intense love affair with caffeine is still going strong, as you yearn for its rich aroma each morning. "It must be of a sweet taste – not bitter – and it must have a few centimetres of froth or schiuma, as we call it. And when you pour the sugar into the coffee, it should be allowed to sit for a few seconds. It is an art. No doubt about it," says Ross Cammalleri, owner and general manager of Alfa Cappuccino. This, his sharp, impassioned and tempting description of the ideal espresso, sends the java-obsessed on frenzied coffee runs.
Alfa Cappuccino is an importing mecca: an impressive 20,000 sq. ft. of espresso machines, coffee makers, whole coffee beans, coffee grinders and restaurant equipment and accessories. Ross, along with his brother Sam, began Alfa Cappuccino in 1986. "This coming October it will be 23 years," explains Ross. Read more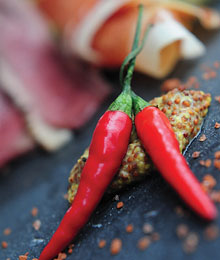 1.Trevor Kitchen and Bar
As one of the city's newest additions to the restaurant scene, Trevor Kitchen and Bar has quickly earned a place on the culinary hotspot list. Architecture and ambience come together in this 150-year old building, that showcases one of the most exuberant dining atmospheres. Don't shy away from a personal favourite – the Grill Pressed Hen with bacon, chestnuts, honey mushrooms and herb spatzle.
www.trevorkitchenandbar.com
2. Vaticano Trattoria
Found in Toronto's posh Yorkville Read more